Bozeman Workplace Injury Attorney
If you've been injured at work in Bozeman, MT, you have rights. At Hoyt & Blewett PLLC, we are dedicated to helping our clients secure the compensation they deserve for their workplace injuries. Our team of experienced workers' compensation attorneys understands the complexities of Montana's workers' compensation laws and can help you navigate through this often confusing process.
---
Contact us today at (406) 233-1302 to schedule a free consultation.
---
What is a Workplace Injury?
A work injury, also known as a workplace injury or occupational injury, refers to any physical or psychological harm sustained by an employee while performing their job-related duties or as a result of their work environment. These injuries can vary in severity and can occur in any industry or occupation. Work injuries can have significant consequences for both the employee and the employer, leading to medical treatment, lost productivity, increased workers' compensation costs, and potential legal implications.
Common types of work injuries include:
Slips, Trips, and Falls: These are among the most common workplace injuries and can occur due to wet floors, uneven surfaces, cluttered walkways, or inadequate lighting.
Strains and Sprains: Overexertion and heavy lifting can lead to muscle strains and ligament sprains. These injuries often occur in physically demanding jobs.
Cuts and Lacerations: Workers in industries like construction, manufacturing, and food service are at risk of cuts and lacerations from tools, machinery, or sharp objects.
Repetitive Strain Injuries (RSIs): RSIs develop over time due to repetitive motions, such as typing or using a mouse extensively. Carpal tunnel syndrome is a well-known example.
Falls from Heights: Workers in construction, maintenance, and other industries involving elevated work areas can suffer serious injuries from falls off ladders, scaffolds, or platforms.
Electrical Injuries: Electricians and workers dealing with electrical equipment are at risk of shocks and burns from exposed wires or faulty equipment.
Burns and Scalds: These injuries can occur in industries where workers are exposed to hot surfaces, open flames, chemicals, or hot liquids.
Vehicle Accidents: Workers who operate vehicles as part of their job, such as delivery drivers or construction equipment operators, are susceptible to accidents on the road or at job sites.
Machinery Accidents: Workers operating heavy machinery or equipment can suffer injuries if they are not properly trained or if safety protocols are not followed.
Falling Objects: Workers in warehouses, construction, or manufacturing might be injured by falling objects or materials if proper storage and securing procedures are not in place.
Exposure to Harmful Substances: Workers in industries dealing with chemicals, toxins, or hazardous materials may experience injuries from exposure to these substances.
Work-Related Stress and Mental Health Issues: Workplace stress, anxiety, and depression can have significant impacts on employees' well-being and may result from excessive workloads, poor management, or a hostile work environment.
Workers' Compensation Laws in Montana
Workers' compensation laws are designed to provide financial protection and medical benefits to employees who are injured or become ill due to their work-related activities.
Most employers in Montana are required to provide workers' compensation coverage for their employees. This includes businesses with one or more employees, regardless of whether those employees are full-time, part-time, or seasonal.
Workers' compensation benefits in Montana typically cover medical expenses related to the work-related injury or illness, temporary total disability benefits (when the employee is unable to work during recovery), temporary partial disability benefits (when the employee can work but at a reduced capacity), permanent partial disability benefits (for permanent impairment that doesn't prevent the employee from working), and permanent total disability benefits (for cases where the employee cannot return to work).
To file a workers' compensation claim in Montana, an injured employee should complete a First Report of Injury form and submit it to their employer. The employer then forwards the form to the insurance carrier. It's essential to adhere to the reporting deadlines to ensure eligibility for benefits.
If there are disputes regarding workers' compensation benefits, Montana has a dispute resolution process that involves mediation and, if necessary, hearings before the Workers' Compensation Court.
Fighting for Your Rights Against Insurance Companies
The aftermath of a workplace injury can be daunting especially when dealing with insurance companies that may try to limit your benefits. We believe that all injured workers should receive full benefits without unnecessary delays or denials. Our lawyers will fight vigorously for your rights to ensure that you get the maximum compensation possible.
---
If you're living with a workplace injury in Bozeman, Montana, don't face it alone - let Hoyt & Blewett PLLC advocate for your rights! Contact us today at (406) 233-1302 or fill out our online contact form.
---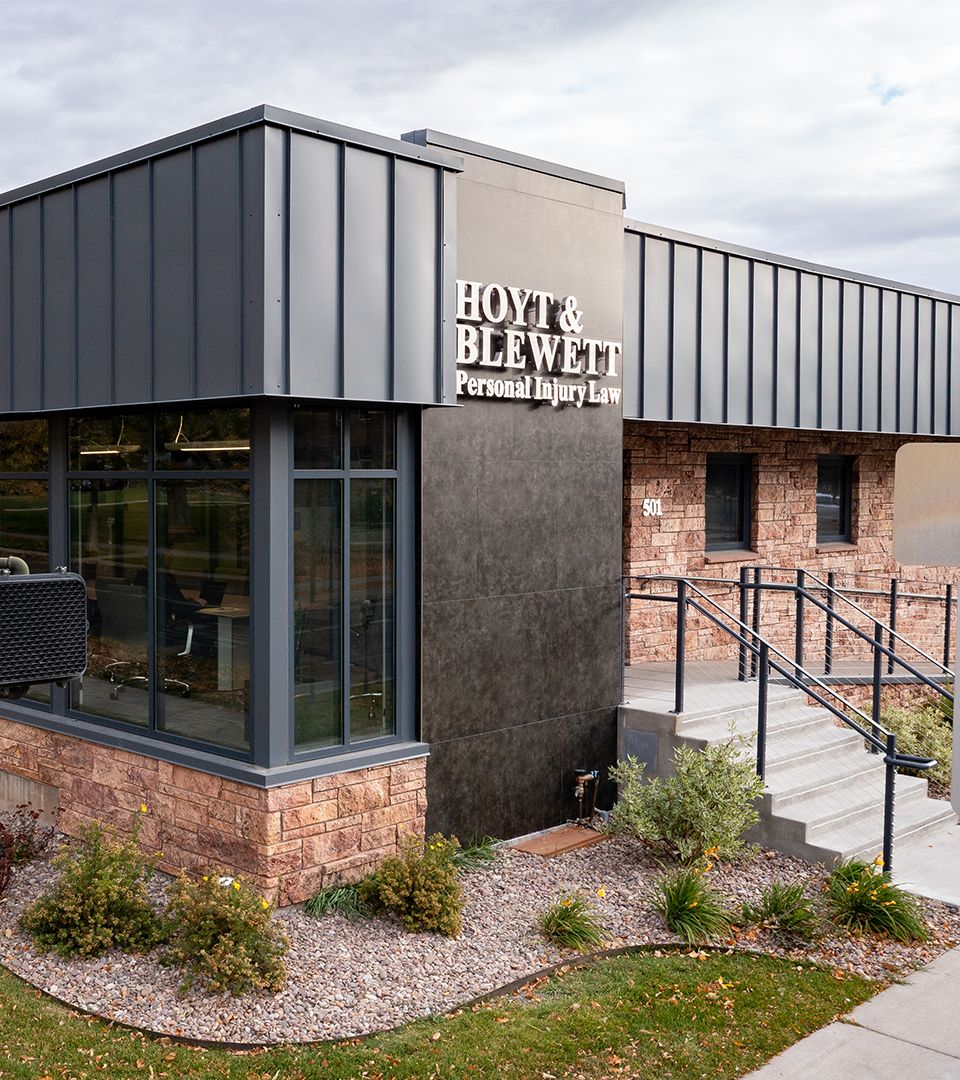 Experienced Legal Representation
Get Experience On Your Side
Our Dedicated Attorneys Are Ready to Help
Schedule your free and confidential consultation today.
Ready to Get Started?
Your Voice in the Courtroom
At Hoyt & Blewett PLLC in Montana, we understand the devastating impact of personal injuries and wrongful deaths on families. With over 100 years of combined experience, our dedicated team of Montana injury attorneys is here to provide compassionate and skilled legal representation. We offer a free consultation to discuss your case and understand your needs.
Hoyt & Blewett has proven time and again that we are more than willing to take personal injury and wrongful death cases to trial, with the results being very favorable for our clients. Our track record speaks for itself, as we have obtained numerous top personal injury verdicts in Montana, including 18 jury verdicts surpassing $1 million.
If you or someone you know has suffered damages due to the negligence of another, it is important to contact a trial lawyer who will vigorously represent your interests against insurance companies and other corporate defendants.
Call Hoyt & Blewett PLLC today at (406) 233-1302 or contact us online to schedule your initial consultation.
From their office in Great Falls, Hoyt & Blewett PLLC serves injured clients throughout Montana including Great Falls, Helena, Missoula, Billings, Kalispell, Bozeman, Butte, Anaconda, and Sidney.