Montana Truck Rollover Accident Attorneys
Fighting to Secure Compensation For You in Great Falls, MT
Because of the size and weight involved, truck accidents are often among the most devastating kind of auto crashes. One issue that makes these accidents even more dangerous are semi-truck rollovers, which involve big rigs flipping over, potentially resulting in multiple-vehicle collisions. If you or someone you know has recently been involved in a truck rollover accident, contact the Montana truck accident attorneys at Hoyt & Blewett PLLC, and begin fighting to receive the compensation you deserve for your injuries.
What Leads to Truck Rollovers?
The size of most commercial semi-trucks gives them nearly half the stopping power of other vehicles. In fact, a big rig can take almost 1/10th of a mile to come to a complete stop. Large trucks also have less visibility than other vehicles, and often have a difficult time seeing oncoming vehicles in their blind spots. Because of these factors and the overall size of semi-trucks, some statistics indicate that trucking accidents are the number one source of American job-related fatalities.
Rollovers are particularly dangerous among truck accidents, with one report indicating that over half of all driver deaths result from rollovers. The reason these accidents are capable of resulting in more injuries and fatalities than an average trucking accident is that they often involve cargo from the truck in addition to the truck itself. When cargo falls out of a truck, it may spill onto the road, endangering any oncoming motorists who find themselves in the truck's path.
According to the National Highway Traffic Safety Administration, 90% of commercial truck accidents are the result of human error. This includes rollover accidents, which more often than not occur after the truck driver has lost control of the vehicle.
Common causes for loss of control include:
Speeding
Steering Problems
Quick lane changes
Distracted driving
Intoxicated driving
Falling asleep at the wheel
Texting or talking on the phone
Another factor in rollover accidents is the nature of the cargo and how it is packed into the truck. If the cargo is piled too high, the truck may have a high center of gravity, making it more likely to tip over. Other times, if there is too much cargo onboard the truck's trailer, and everything is shoved in too tightly, the vehicle will become heavy and awkward, at which point it will also be at risk of rolling over. In either case, this puts liability on the trucking company, which has an obligation to uphold regulations and load all cargo properly.
Other scenarios in which the trucking company may be held liable include letting drivers go out onto the road without proper training, or forcing employees to work extremely long hours, thereby making them more susceptible to exhaustion and poor control of their vehicle. This is why even in cases of driver error, trucking companies may be held accountable too, as they are at least partially responsible for their employees.
In other cases, it may be possible to hold the truck manufacturer accountable as well. The companies that make trucks and truck parts have a responsibility ensure all vehicles are safe for operation. If they release equipment on the market without making sure it can adequately comply with regulations regarding the amount of cargo, then they may also be found liable in case of accident.
The attorneys at Hoyt and Blewett will investigate truck drivers, companies, and manufacturers following a rollover, and help build a case which holds all negligent parties responsible.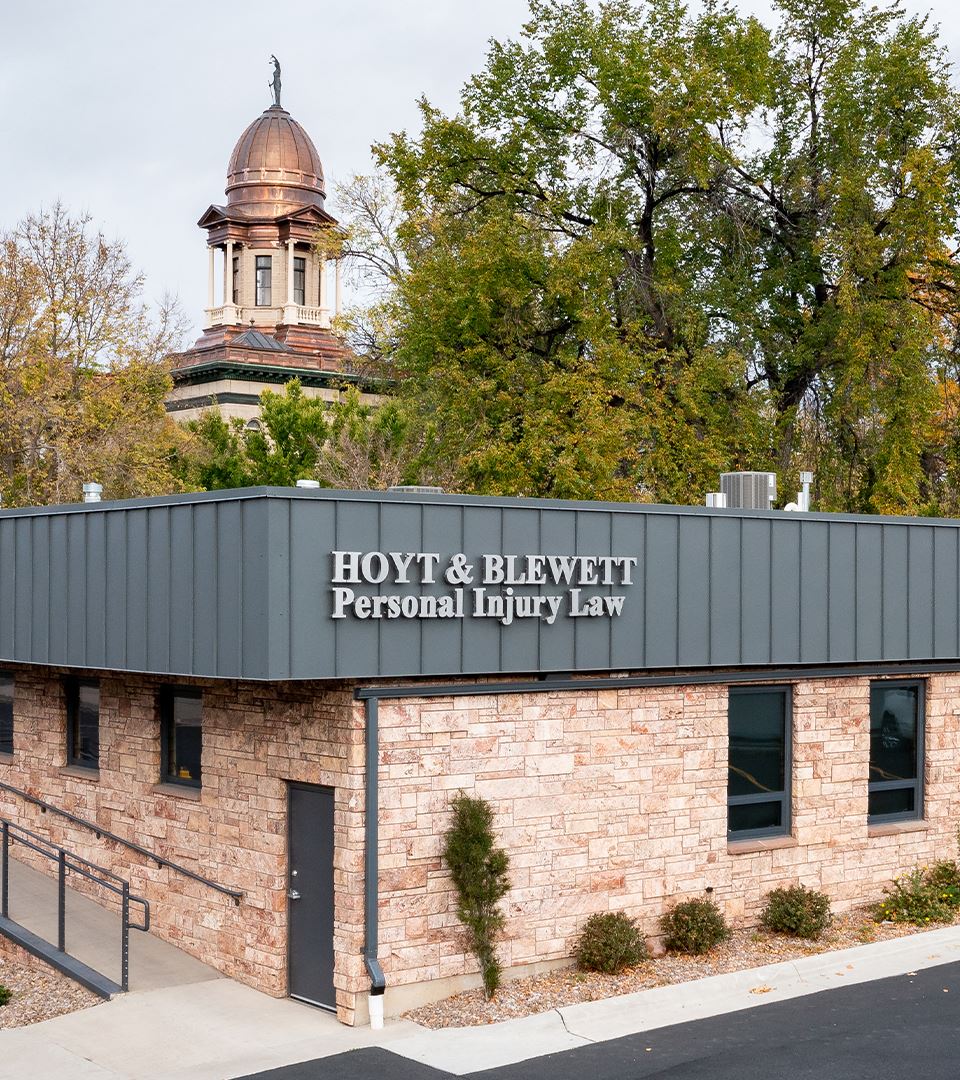 The Fallout From Truck Rollovers
Because of the severity of most rollover accidents, you may suffer a variety of injuries, all of which will likely require ongoing medical attention. Spinal injuries are common, in addition to brain and head injuries. Internal injuries to your organs can also occur, as well as numerous broken bones.
With the help of a skilled attorney, you may be able to recoup injury-related costs including:
Hospital bills
Medication
Physical therapy
Loss of wages
Loss of earning potential
Damages for additional pain and suffering and emotional distress
Call Hoyt & Blewett PLLC Today
When you hire Hoyt & Blewett PLLC, you're hiring a team of Montana attorneys with over 100 years of combined experience in the personal injury field. We have represented clients in a long list of auto accident cases, from those injured in truck accidents to victims of motorcycle accidents . During the past three decades, we have recovered tens of millions of dollars for our clients, and our firm is currently home to the only lawyer in Montana admitted to the Inner Circle of Advocates, which is an exclusive and prestigious legal organization made up of the nation's top 100 plaintiff attorneys. Don't let a truck accident derail your life. Call today, and hire a firm that will work tirelessly to secure every cent of compensation you are entitled to.
Call (406) 233-1302 now to speak with one of our attorneys, or contact us online to schedule a consultation. Remember, we operate on a contingent fee basis, so you don't owe us anything unless we win your case.
Get Experience On Your Side
Our Dedicated Attorneys Are Ready to Help
Schedule your free and confidential consultation today.
Ready to Get Started?
Your Voice in the Courtroom
At Hoyt & Blewett PLLC in Montana, we understand the devastating impact of personal injuries and wrongful deaths on families. With over 100 years of combined experience, our dedicated team of Montana injury attorneys is here to provide compassionate and skilled legal representation. We offer a free consultation to discuss your case and understand your needs.
Hoyt & Blewett has proven time and again that we are more than willing to take personal injury and wrongful death cases to trial, with the results being very favorable for our clients. Our track record speaks for itself, as we have obtained numerous top personal injury verdicts in Montana, including 18 jury verdicts surpassing $1 million.
If you or someone you know has suffered damages due to the negligence of another, it is important to contact a trial lawyer who will vigorously represent your interests against insurance companies and other corporate defendants.
Call Hoyt & Blewett PLLC today at (406) 233-1302 or contact us online to schedule your initial consultation.
From their office in Great Falls, Hoyt & Blewett PLLC serves injured clients throughout Montana including Great Falls, Helena, Missoula, Billings, Kalispell, Bozeman, Butte, Anaconda, and Sidney.