Montana Product Liability Lawyers
Call

(406) 233-1302

to Recover Compensation for Defective Product Injuries
Product manufacturers are required to ensure the products they sell are safe and that they will not cause injuries to consumers when the products are used for their indented purpose. Unfortunately, innocent consumers are injured all the time by products that were designed defectively or manufactured with poor quality materials.
The Montana product liability attorneys at Hoyt & Blewett PLLC have represented numerous clients who were seriously injured in cases involving defectively designed home goods, vehicle parts, drugs, and work equipment.
If you or a loved one suffered injuries from a defective product, call Hoyt & Blewett today at (406) 233-1302, or fill out our online contact form.
Common Types of Defective Products
A product liability case can involve any type of product that is defective and causes injury, but the most common cases involve:
Dangerous drugs - Drugs that do not work as advertised or have unreasonable side-effects that cause serious harm to consumers.
Defective medical devices - Despite strict testing, many medical devices can break-down over time or have inherent flaws.
Auto defects - Vehicles that have crashworthiness issues or individual parts that are defective like seatbelts and airbags.
Dangerous chemicals - Household cleaning supplies and certain pesticides have been found to cause serious illnesses.
Montana's Strict Liability Standard
Montana law recognizes the right of consumers to purchase and use products with the expectation that they are safe. In fact, Montana's strict product liability law contains some of the strongest consumer protections for users of defective products in the United States. These protections are in place for the consumer because the company which designs the defective product is in the best position to anticipate the danger and absorb the cost of the injuries caused by the defective product.
Under Montana's strict liability law, the liability for a defective product is determined by evaluating the dangerousness of the product, rather than the conduct of the corporation. In other words, just because the dangerous product met industry standards, does not save the company from liability for the injuries it causes to Montana consumers.
Statute of Limitations
Montana law states you must file your claim within three years after you sustain an injury, or when the injury should have reasonably been discovered. By missing this deadline, known as the Statute of Limitations, you forfeit your right to obtain compensation for your injuries.
In order to preserve your right to file a product liability lawsuit, it is imperative that you consult an attorney as soon as possible after you have been injured. By immediately investigating your claim and preserving crucial evidence, the Montana product liability attorneys at Hoyt & Blewett PLLC will be prepared to prove your case.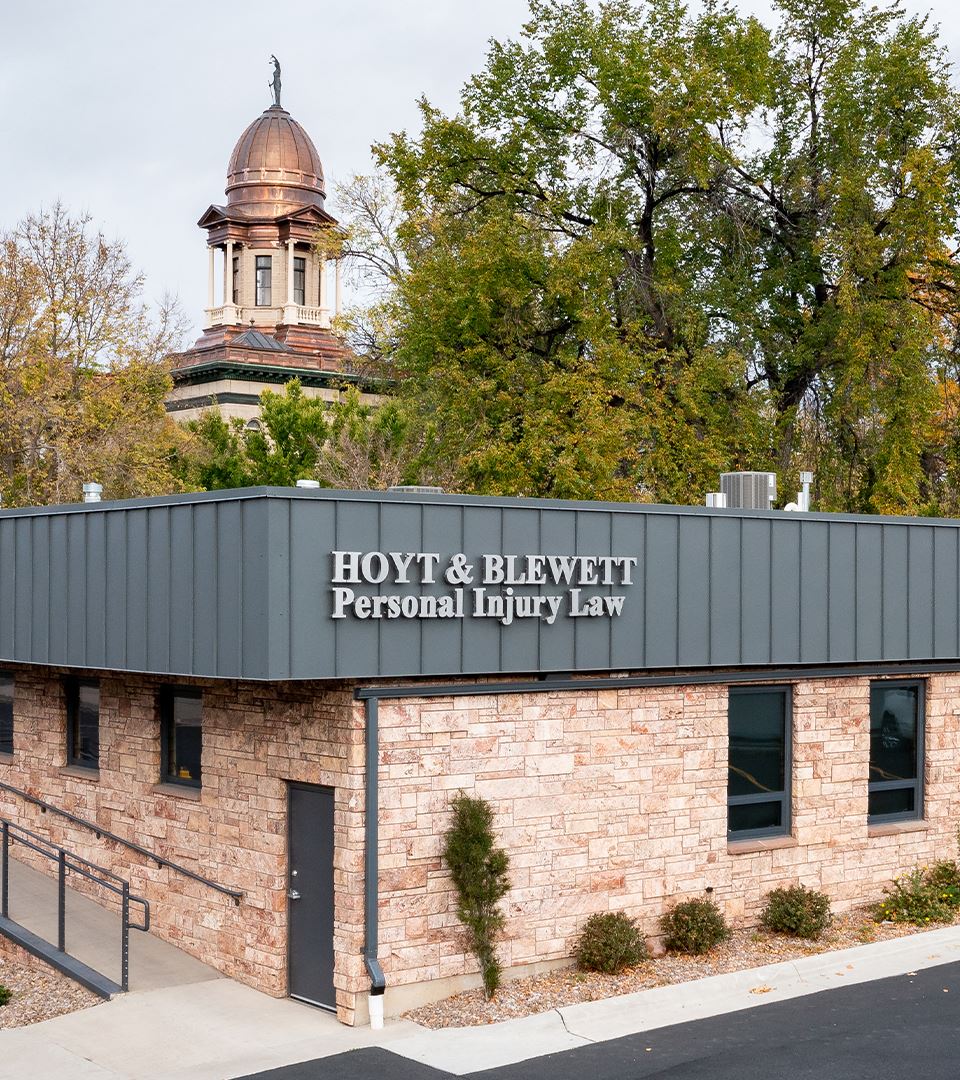 Product Liability for Auto Defects
Vehicle makers frequently recall cars and trucks due to defects and you may be entitled to compensation if these product defects cause you serious injuries. Our Montana product liability attorneys have handled cases involving design defects such as unsafe auto rollover bars, malfunctioning seatbelts, dangerous gas tanks, tire defects, and faulty car seats.
Without a thorough investigation, it can be difficult to know for sure if a defective auto part caused your crash, so you should reach out to our firm if you've suffered injuries in any type of motor vehicle accident, including, car, semi-truck, and motorcycle accidents.
Contact Our Experienced Products Liability Attorneys
Montana defective products lawsuits are very complex, expensive and difficult to litigate because most companies mount furious defenses of the products they sell. Hoyt & Blewett has the resources and experience to take your defective products case to trial against multi-national corporations.
If you have sustained a catastrophic injury as a result of an accident involving defective or dangerous products, feel free to contact our Montana products liability attorneys for a free case evaluation. Hoyt & Blewett PLLC is dedicated to helping injured people all across Montana, including Great Falls, Butte, Helena, Missoula and Bozeman to recover full compensation for their injuries.
Get Experience On Your Side
Our Dedicated Attorneys Are Ready to Help
Schedule your free and confidential consultation today.
Ready to Get Started?
Your Voice in the Courtroom
At Hoyt & Blewett PLLC in Montana, we understand the devastating impact of personal injuries and wrongful deaths on families. With over 100 years of combined experience, our dedicated team of Montana injury attorneys is here to provide compassionate and skilled legal representation. We offer a free consultation to discuss your case and understand your needs.
Hoyt & Blewett has proven time and again that we are more than willing to take personal injury and wrongful death cases to trial, with the results being very favorable for our clients. Our track record speaks for itself, as we have obtained numerous top personal injury verdicts in Montana, including 18 jury verdicts surpassing $1 million.
If you or someone you know has suffered damages due to the negligence of another, it is important to contact a trial lawyer who will vigorously represent your interests against insurance companies and other corporate defendants.
Call Hoyt & Blewett PLLC today at (406) 233-1302 or contact us online to schedule your initial consultation.
From their office in Great Falls, Hoyt & Blewett PLLC serves injured clients throughout Montana including Great Falls, Helena, Missoula, Billings, Kalispell, Bozeman, Butte, Anaconda, and Sidney.