Drunk Driving Accident Attorneys in Montana
Injured in a DUI Accident? Call

(406) 233-1302

!
Drunk driving accidents can have costly ramifications, leaving injured victims with lingering pain and medical bills for years to come. Any driver who operates a vehicle with a blood alcohol content (or BAC) of .08% or higher is violating Montana law and can be found at fault in a drunk driving accident. Though drunk drivers should always be held accountable for their actions, this is not always the case. The standard of proof is much higher for proving a criminal case against a drunk driver than it is for an injury claim. Even if the criminal prosecutor is unable to obtain a conviction against a drunk driver, an injury lawyer may still be able to obtain a recovery against the drunk driver. If you have been injured by a drunk driver, it is important to obtain legal representation from an injury lawyer to hold the drunk driver accountable and obtain the compensation you deserve.
At Hoyt & Blewett PLLC, our skilled Montana DUI accident attorneys provide every client with personalized advice and have recovered tens of millions of dollars for those we have represented over the past 30 years. We are not afraid to take your case to trial and have been successfully advocating in front of juries for decades. While other personal injury firms may try to settle as soon as possible, our team at Hoyt & Blewett PLLC is committed to working towards maximum compensation for your pain and suffering, and we are not afraid to fight for you in court.
Find out what Hoyt & Blewett PLLC can do for you today. Call (406) 233-1302 to take the first step towards a successful recovery.
The Facts About Drunk Driving
Unfortunately, drunk driving remains a major problem for motorists both in Montana and throughout the United States. The National Highway Traffic Safety Administration's statistics indicate that two-thirds of all drivers will be involved in a drunk driving collision at some point in their lives. In fact, every 2 minutes someone else is hurt because of a drunk driving accident. In America, 27 people die due to the negligence of drunk drivers every day, and in 2017 alone, an estimated 10,874 people were killed in a traffic incident involving a driver with a BAC of .08 or higher.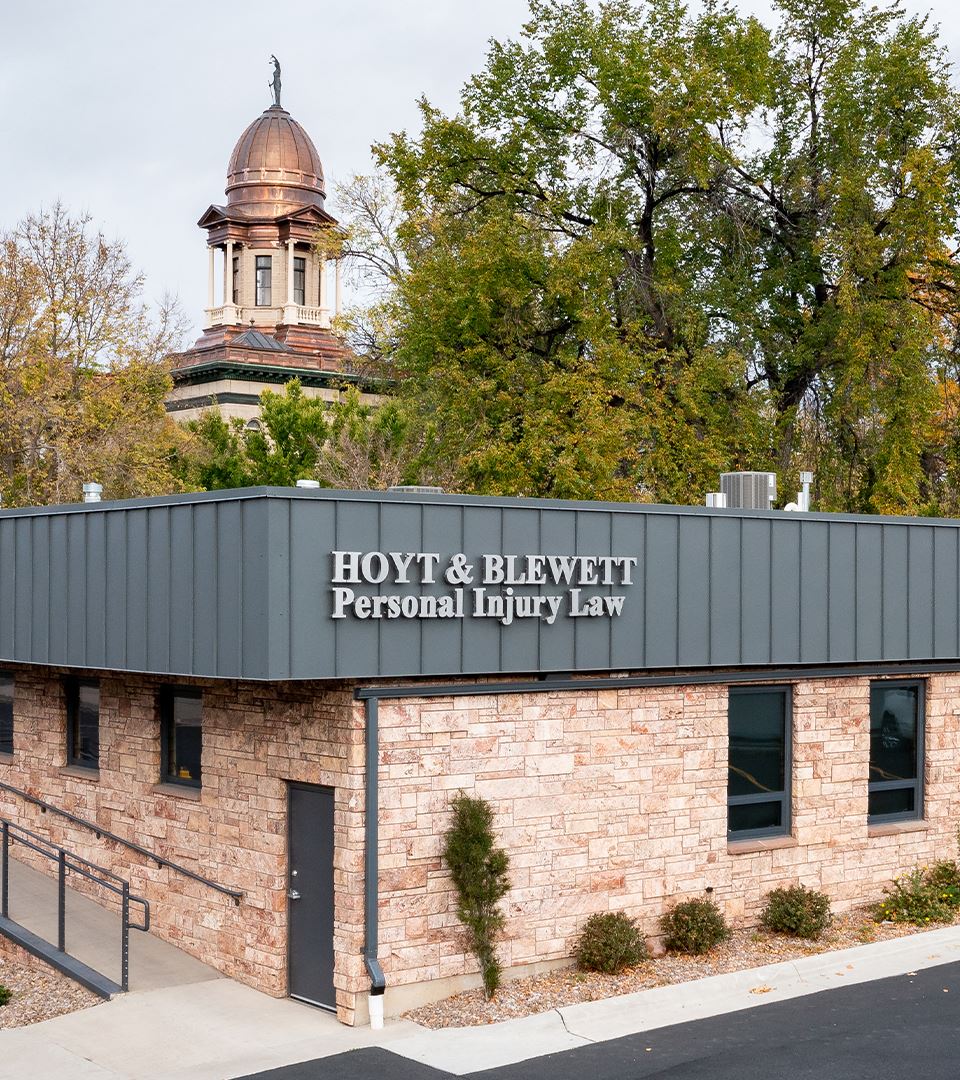 What Experienced Representation Can Do for You
Following an auto accident, many people trust the insurance company to provide fair compensation, assuming the insurer will give them what they deserve and make them whole. However, insurance companies often encourage you to settle for a lower offer than what you deserve. Moreover, the insurance company of the other driver involved frequently refuses to take responsibility and tries to blame you for causing the accident, no matter what the circumstances are. This is why the guidance of a seasoned auto accident lawyer is essential. With the right representation, you give yourself the best chance to obtain full compensation for your injuries and to move on with your life.
With professional legal assistance, you can recoup expenses for:
Medical bills
Lost wages
Reduced compensation from insurance companies
Additional funds for pain and suffering
While it should, in theory, be easier to obtain compensation following a drunk driving collision, there are no guarantees when it comes to insurance companies. Regardless of the circumstances, many insurance companies attempt to take advantage of unrepresented claimants by making discounted settlement offers that do not cover all the damages. Retaining an experienced injury attorney is often the only way to ensure full and fair compensation for drunk driving victims.
Fighting for Drunk Driving Victims in Montana
When it comes to drunk driving accidents, compensation should reflect the recklessness and negligence exhibited by the party at fault. At Hoyt & Blewett PLLC, our auto accident lawyers have seen the damage drunk driving can do, and we know how to fight for victims injured by it. Our firm is guided by managing partner Alexander Blewett, recognized among the "Best Lawyers in America," and the only lawyer in Montana selected for the Inner Circle of Advocates -- a prestigious organization of 100 attorneys recognized as the top plaintiff's trial lawyers in America. From motorcycle accidents to wrongful death, we offer compassionate and dedicated personal injury assistance to people all over Montana. If you have recently been injured in a drunk driving accident, you deserve a firm that will work tirelessly for you. You deserve Hoyt & Blewett PLLC.
Don't let a collision with a drunk driver slow down your life. Dial (406) 233-1302 for representation you can trust, or contact us online to schedule a free consultation.
Get Experience On Your Side
Our Dedicated Attorneys Are Ready to Help
Schedule your free and confidential consultation today.
Ready to Get Started?
Your Voice in the Courtroom
At Hoyt & Blewett PLLC in Montana, we understand the devastating impact of personal injuries and wrongful deaths on families. With over 100 years of combined experience, our dedicated team of Montana injury attorneys is here to provide compassionate and skilled legal representation. We offer a free consultation to discuss your case and understand your needs.
Hoyt & Blewett has proven time and again that we are more than willing to take personal injury and wrongful death cases to trial, with the results being very favorable for our clients. Our track record speaks for itself, as we have obtained numerous top personal injury verdicts in Montana, including 18 jury verdicts surpassing $1 million.
If you or someone you know has suffered damages due to the negligence of another, it is important to contact a trial lawyer who will vigorously represent your interests against insurance companies and other corporate defendants.
Call Hoyt & Blewett PLLC today at (406) 233-1302 or contact us online to schedule your initial consultation.
From their office in Great Falls, Hoyt & Blewett PLLC serves injured clients throughout Montana including Great Falls, Helena, Missoula, Billings, Kalispell, Bozeman, Butte, Anaconda, and Sidney.