Pedestrian Accident Lawyers in Montana
Holding Highly Negligent Drivers Accountable
When crossing the street, many pedestrians take precautions to stay safe. Using crosswalks instead of jaywalking, walking quickly, and avoiding busy streets are just a few things you can do.
Sadly, even the safest pedestrian can be injured by a reckless driver. In cases of pedestrian accidents, the resulting injuries are often severe. Pedestrian accidents are caused by a driver's total disregard for the safety of others.
If you or a loved one were hit by a car, contact Hoyt & Blewett PLLC. Our Montana pedestrian accident lawyers are committed to helping injury victims recover the compensation they deserve.
Send us a message or call (406) 233-1302 to contact our lawyers and schedule a no-cost consultation.
Pedestrian Accident Injuries
The impact of being hit by a car, in most cases, results in severe injury. Many pedestrian accident victims sustain injuries that are debilitating for an extended period of time or permanently damaging. As a result, a pedestrian accident victim may suffer from other issues like the inability to work or enjoy life, and related mental distress.
The victim of a pedestrian accident may sustain injuries such as:
Bone fractures
Paralysis
Lacerations
Pedestrian Accident Liability
In cases of pedestrian accidents, the driver is almost always found liable. There is an expectation that drivers should be aware of any people who may be crossing the road or walking nearby. Hitting a person with a car shows a complete lack of awareness and a high level of negligence.
To prove liability in your pedestrian accident case, witness testimony can be helpful — this may include the accounts of bystanders or information from first responders. If the accident occurred on a busy public street, our legal team may be able to recover footage to use as evidence.
Although drivers are found at fault in the majority of pedestrian accidents, it is possible for the pedestrian to be partially liable if they were behaving negligently. For example, a pedestrian could be found partially responsible for their injuries if they were jaywalking. However, pedestrian liability is uncommon because of the high degree of injury sustained (and the usual absence of injury to the driver).
It is possible for another party — other than the driver or pedestrian — to be found liable in a pedestrian case. In these incidences, elements such as poor road planning or inadequate crosswalks could be too blame. The driver will most likely maintain partial liability, but their fault could be reduced if something other than their negligence was a factor. For example, a street with broken "walk" signals could have directly contributed to the accident. In this case, the city or the people responsible for maintaining the signals could be liable for damages.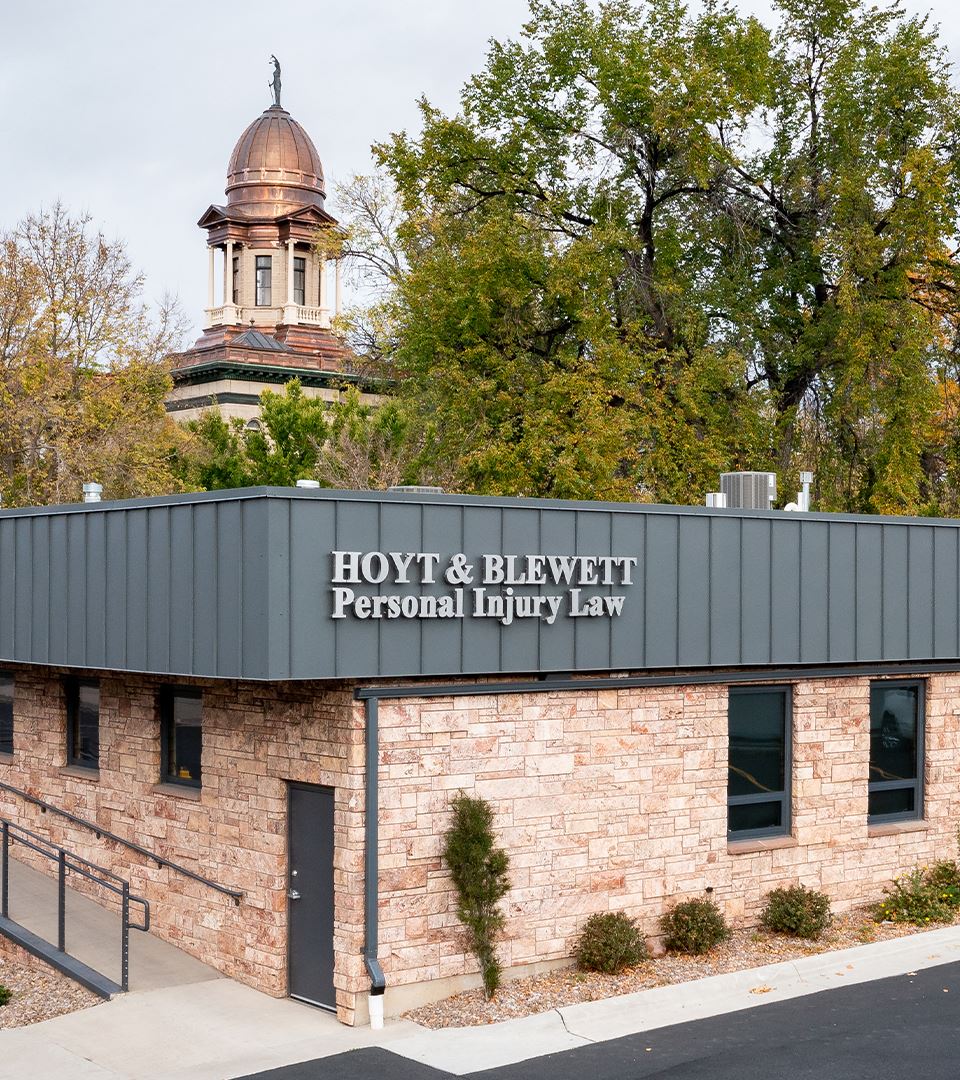 What Damages Can I Recover Through a Pedestrian Accident Claim?
The cost of medical care following a pedestrian accident may include expenses from surgery, medication, and medical devices, as well as general doctor visits. To get to and from appointments, pedestrian accident victims will also need to cover the cost of transportation. Additional damages that result from a pedestrian accident may include lost wages and intangible pain and suffering.
The Montana pedestrian accident lawyers of Hoyt & Blewett PLLC can help your family recover compensation for the immense damage caused by the offending driver's negligence. We understand the pain they have caused, and are dedicated to holding them responsible.
If you are interested in speaking with our Montana pedestrian accident attorneys, schedule a free case evaluation through our contact form, or reach out to us via phone at (406) 233-1302.
Get Experience On Your Side
Our Dedicated Attorneys Are Ready to Help
Schedule your free and confidential consultation today.
Ready to Get Started?
Call Our Office Today!
The Montana law firm Hoyt & Blewett PLLC and our personal injury attorneys abide by the highest legal and professional standards in our work for our clients.
If you are confronted with an unfortunate and traumatic personal injury or wrongful death, you will want to be able to depend on your attorney to provide the most thorough respect and attention to your case.
Injured due to medical negligence? Call the Montana personal injury lawyers at Hoyt & Blewett PLLC today at (406) 233-1302 or contact us online to schedule your initial consultation.
From their office in Great Falls, Hoyt & Blewett PLLC serves injured clients throughout Montana including Great Falls, Helena, Missoula, Billings, Kalispell, Bozeman, Butte, Anaconda, and Sidney.