Montana Wrongful Death Attorneys
Representing Families of Lost Loved Ones in Great Falls & All Montana
If you have recently lost a loved one in an accident caused by someone else's negligence, you may need to contact a Montana wrongful death attorney to ensure your rights are protected. The attorneys at Hoyt & Blewett PLLC have represented numerous wrongful death victims over the last three decades and we understand the devastation and grief that come with losing a family member due to another's wrongdoing. While a wrongful death lawsuit will never bring back your loved one, it can help mitigate the financial uncertainty that often results following fatal accidents.
We handle wrongful death claims throughout Montana, including Great Falls, Billings, Helena, Missoula, Butte, and Bozeman.
Wrongful Death Attorneys with Proven Trial Results
It is never easy convincing a jury to award compensation in cases where the injured party is deceased, however, our attorneys have a proven history of obtaining substantial verdicts for families in wrongful death cases involving complicated liability issues.
In Redwolf vs. BNSF, our firm obtained a $250 million wrongful death verdict following a railroad crossing accident which occurred on the Crow Reservation.

The verdict was overturned on appeal by the United States Court of Appeals for the Ninth Circuit.

In Dorn v. BNSF

, we obtained a $7 million verdict from a jury in

Billings, Montana

in a wrongful death claim brought following a railroad crossing accident which caused life-ending injuries to our client's husband after a train collided with his grain truck. The verdict was overturned on appeal by the United States Court of Appeals for the Ninth Circuit.

In Messick/Bowman v. Patrol Helicopters

, our firm represented the families of two mothers who suffered fatal brain stem injuries in a vehicle accident when the car in which they were passengers collided with a large truck which failed to signal before turning. After filing a lawsuit alleging wrongful death in Butte, Montana, our firm obtained a $2.5 million jury verdict which compensated the families for the tragic deaths caused by this trucking accident. The verdict was

unanimously affirmed

by the

United States Court of Appeals for the Ninth Circuit.
In Woods v. BNSF

a railroad worker suffered fatal injuries when the track maintenance vehicle in which he was a passenger collided with a train. Our firm filed a wrongful death lawsuit in Helena, Montana under the FELA, and the jury determined that the train accident was caused by BNSF's negligence and awarded the family of the fatally injured railroad worker $969,796.78. The verdict was affirmed by the Montana Supreme Court.

In Rackley v. Anderson, a jury determined that a young baby died from asphyxiation which was caused by the negligence of her mother's boyfriend. Our attorneys pursued a wrongful death claim in Billings, Montana, on behalf of the baby's father under the home owner's insurance policy of the tortfeasor and the jury awarded $700,000.
In

Tucker v. Farmers Insurance

a young girl was fatally injured in an auto accident which occurred on a two-lane highway when an oncoming vehicle negligently veered across the center line and collided head-on with the vehicle in which she was riding as a passenger. Our firm filed a wrongful death case in Missoula, Montana seeking to recover damages under an underinsured motorist insurance policy and the jury awarded the mother $516,000 for grief caused by the loss of her daughter. The verdict was affirmed by the Montana Supreme Court.
Click here to review our full list of trial results.
Hoyt & Blewett PLLC represents the families of deceased victims who have suffered fatal injuries in accidents such as:
What Qualifies as Wrongful Death?
Wrongful death cases involve incidents of fatal accidents that result from a person's negligence. There are a variety of different situations that could qualify as wrongful death, but negligence is a common factor in all wrongful death claims.
Claims often focus on a violation of a duty of care. For example, drivers have a responsibility to drive safely and avoid accidents, doctors have a responsibility to provide their patients with proper care, and employers have a responsibility to create a safe work environment. When people violate their duty of care and the results are fatal, the victim's family could be entitled to compensation through a wrongful death claim.
How Do You Prove Wrongful Death?
To prove that your loved one was the victim of wrongful death, you will need to exhibit the defendant's duty of care to the victim, their violation of that duty of care, how that violation resulted in the victim's passing, and the financial and non-economic impact of the death.
The evidence that applies to a wrongful death case will depend on the incident that is the focus of the claim. Types of wrongful death claims can vary widely, from car accidents to product liability cases. The array of case types means there is a wide variety of evidence that can be presented in a wrongful death claim.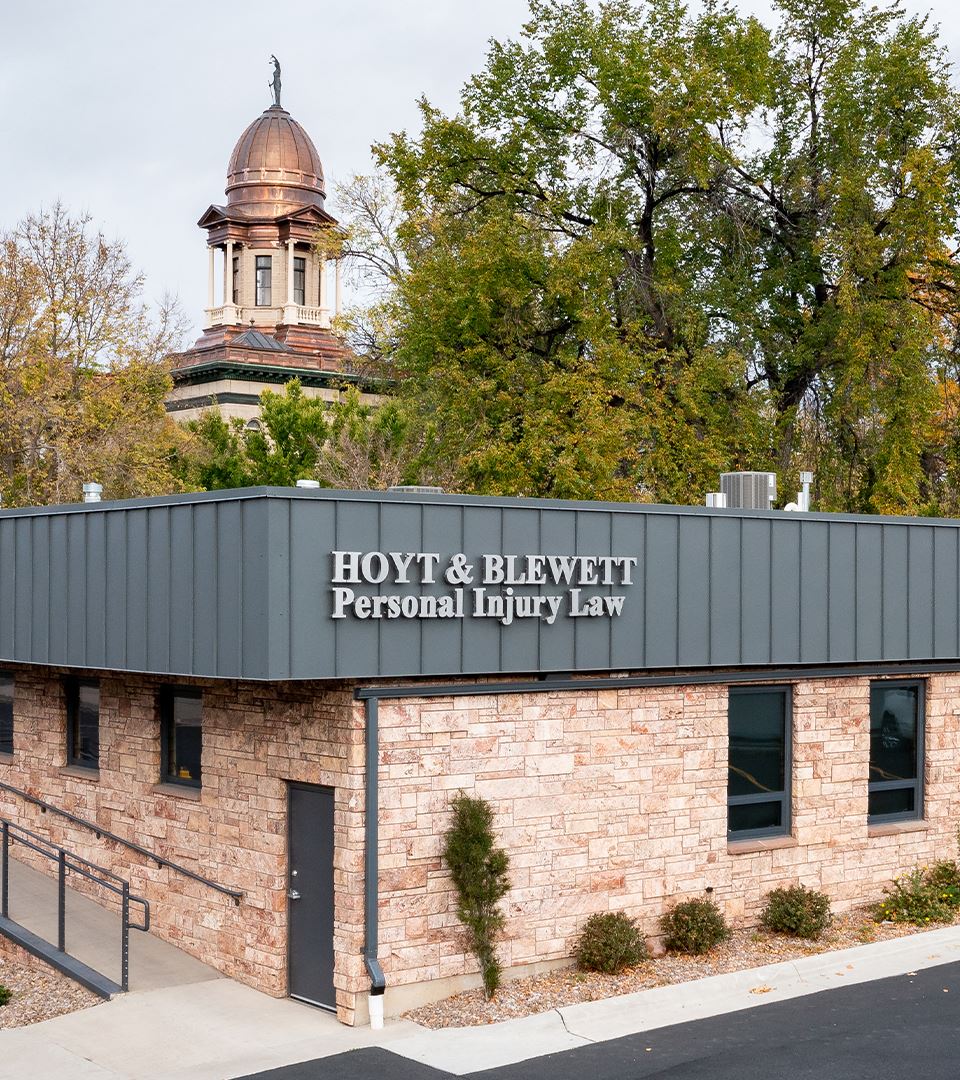 Who Can File a Wrongful Death Claim?
In Montana, state law permits a representative of a wrongful death victim's estate to file a claim. An estate representative could be an attorney or family member, and their relation to the wrongful death victim will vary between cases. Immediate family members — such as spouses and children — are generally the primary people who qualify to collect damages through a wrongful death case. If the victim was a child under the age of 18 at the time of their death, their parents or legal guardian can file a claim and recover compensation.
Is There a Statute of Limitations on Wrongful Death Claims?
A person who is interested in pursuing a wrongful death claim must file their claim within the statute of limitations that is defined by state law. Wrongful death claims that are filed outside of the legally mandated time limit will most likely be dismissed in court.
The wrongful death statute of limitations in Montana is three years following the date of the victim's death. If a wrongful death claim is related to a case of criminal homicide, the statute of limitations is ten years following the date of the victim's death.
Act Now to Protect Your Rights
It is important to contact an attorney soon after a fatal accident to ensure the preservation of all evidence. The moment a death or serious accident is reported, insurance companies deploy their team of professional investigators to analyze the accident and generate a defense for the person who caused the death of your loved one. In order to protect your rights, it is important that you contact a Montana wrongful death lawyer who can immediately investigate the accident and who has the knowledge, skill and experience to prove the negligence of the person who caused the accident and obtain fair compensation for your family.
No Attorney's Fees Unless We Win
Hoyt & Blewett PLLC only handles wrongful death cases on a contingency basis, which means that you do not owe any fees unless we obtain compensation for you and your family. Our law firm is available to serve individuals and families in Great Falls and throughout Montana.
Contact us today for a free consultation regarding your wrongful death case.
Get Experience On Your Side
Our Dedicated Attorneys Are Ready to Help
Schedule your free and confidential consultation today.
Ready to Get Started?
Your Voice in the Courtroom
At Hoyt & Blewett PLLC in Montana, we understand the devastating impact of personal injuries and wrongful deaths on families. With over 100 years of combined experience, our dedicated team of Montana injury attorneys is here to provide compassionate and skilled legal representation. We offer a free consultation to discuss your case and understand your needs.
Hoyt & Blewett has proven time and again that we are more than willing to take personal injury and wrongful death cases to trial, with the results being very favorable for our clients. Our track record speaks for itself, as we have obtained numerous top personal injury verdicts in Montana, including 18 jury verdicts surpassing $1 million.
If you or someone you know has suffered damages due to the negligence of another, it is important to contact a trial lawyer who will vigorously represent your interests against insurance companies and other corporate defendants.
Call Hoyt & Blewett PLLC today at (406) 233-1302 or contact us online to schedule your initial consultation.
From their office in Great Falls, Hoyt & Blewett PLLC serves injured clients throughout Montana including Great Falls, Helena, Missoula, Billings, Kalispell, Bozeman, Butte, Anaconda, and Sidney.