Montana Railroad Accident Lawyers
The railroad accident lawyers at Hoyt & Blewett PLLC have been protecting the rights of injured railroad workers in Montana for more than 30 years. John Hoyt, the firm's founder, was one of the early pioneers in railroad law, representing injured railroad employees in countless FELA cases and railroad crossing accidents against entities such as Burlington Northern, Union Pacific, Montana Rail Link and Amtrak.
Our firm has obtained some of the largest FELA personal injury verdicts and railroad crossing verdicts in Montana and we have represented railroad workers injured in virtually every craft of the railroad. Zander Blewett has earned recognition for his advocacy of injured railroad workers by national organizations such as the Law Dragon 500 Leading Lawyers in America which described him as "[a]mong the nation's top railroad attorneys." Hoyt & Blewett PLLC has built its reputation standing up to railroads when they put profits over the safety of their workers.
Montana Railroad Accident Lawyers with Proven Results
Our firm has the resources and experience to take cases to trial against the nation's largest railroads. We have obtained numerous substantial verdicts for brakemen, conductors, switchmen and engineers against Burlington Northern Sante Fe, Amtrack and the Union Pacific Railroad including:
Barnes v. BN ~ $3,200,000.00
Callihan v. BN ~ $1,031,029.00
Woods v. BNSF ~ $969,796.78
Lewis v. Amtrak ~ $841,500.00
Turner and Oskowski v. BNSF ~ $838,500.00
McGee v. BN ~ $618,000.00
Torchia v. BN ~ $580,000.00
Dunkelberger v. BN ~ $450,000.00
Nilson v. BN ~ $ 435,000.00
Counts v. BN ~ $ 430,000.00
Brewington v. BN ~ $ 400,000.00
William Short v. Amtrak ~ $350,000.00
Brown v. BN ~ $200,000.00
Railroad Worker's Rights Under FELA
Unlike most employees, whose workplace injuries are covered by workers compensation schemes which typically provide inadequate benefits, railroad workers are protected by the more robust Federal Employers Liability Act (FELA) when they get injured on the job. In order to recover monetary compensation under this federal railroad law, railroad workers are required to prove the negligence of their employer. The railroad accident lawyers at Hoyt & Blewett PLLC have decades of experience proving the standard of negligence required to hold the railroad accountable for its workers' injuries. Railroad workers are entitled to a safe place to work but injured rail workers must prove the railroad's negligence was a cause of their injury. Once this burden is met, the railroad is responsible for paying the railroad employees' full damages, such as lost wages, pain and suffering, medical bills, emotional distress and loss of established course of life. In recent years, railroads have defended against FELA claims with increasing vigor; therefore it is important that you hire an experienced trial lawyer to protect your rights.
Do I Need Union Designated Legal Counsel?
Some lawyers claim to be uniquely qualified to represent injured railroad workers under the Federal Employer Liability Act because they have received a designation from a union. When evaluating which railroad accident lawyer you want to represent you regarding your injuries, it is most important to examine the jury verdicts obtained by the firm you intend to hire. The railroad accident lawyers who defend injury lawsuits certainly know which lawyers are prepared to go to trial, and so should you.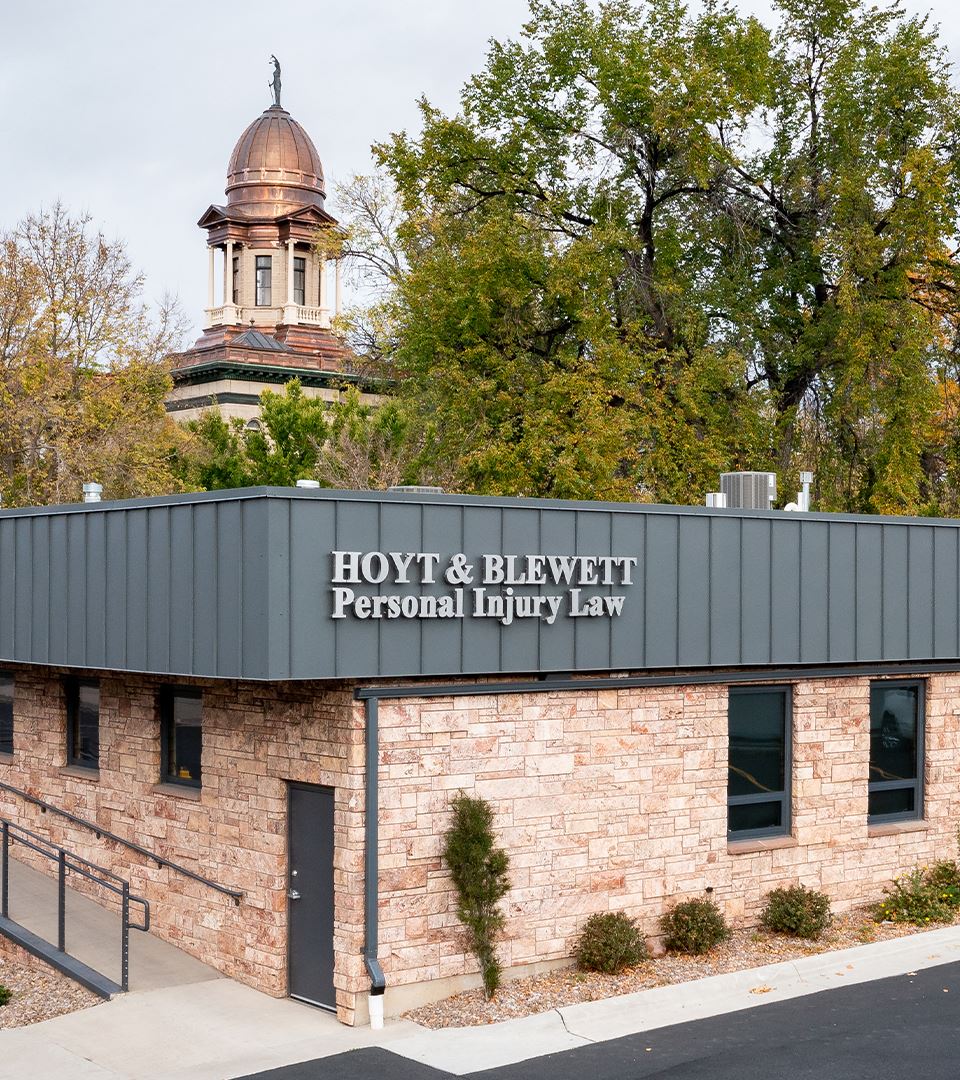 Contact Our Montana Railroad Accident Lawyers
If you have been injured in an accident involving a railroad, whether it involves a railroad crossing accident or any injury, cumulative trauma, lung or other health condition, we have the trial experience, knowledge of the Federal Employers Liability Act and other railroad laws and resources needed to hold railroads accountable for maintaining unsafe work environments.
For a free consultation, contact the railroad accident lawyers at Hoyt & Blewett PLLC at our office in Great Falls, Montana at (406) 233-1302 or email us.
Get Experience On Your Side
Our Dedicated Attorneys Are Ready to Help
Schedule your free and confidential consultation today.
Ready to Get Started?
Your Voice in the Courtroom
At Hoyt & Blewett PLLC in Montana, we understand the devastating impact of personal injuries and wrongful deaths on families. With over 100 years of combined experience, our dedicated team of Montana injury attorneys is here to provide compassionate and skilled legal representation. We offer a free consultation to discuss your case and understand your needs.
Hoyt & Blewett has proven time and again that we are more than willing to take personal injury and wrongful death cases to trial, with the results being very favorable for our clients. Our track record speaks for itself, as we have obtained numerous top personal injury verdicts in Montana, including 18 jury verdicts surpassing $1 million.
If you or someone you know has suffered damages due to the negligence of another, it is important to contact a trial lawyer who will vigorously represent your interests against insurance companies and other corporate defendants.
Call Hoyt & Blewett PLLC today at (406) 233-1302 or contact us online to schedule your initial consultation.
From their office in Great Falls, Hoyt & Blewett PLLC serves injured clients throughout Montana including Great Falls, Helena, Missoula, Billings, Kalispell, Bozeman, Butte, Anaconda, and Sidney.