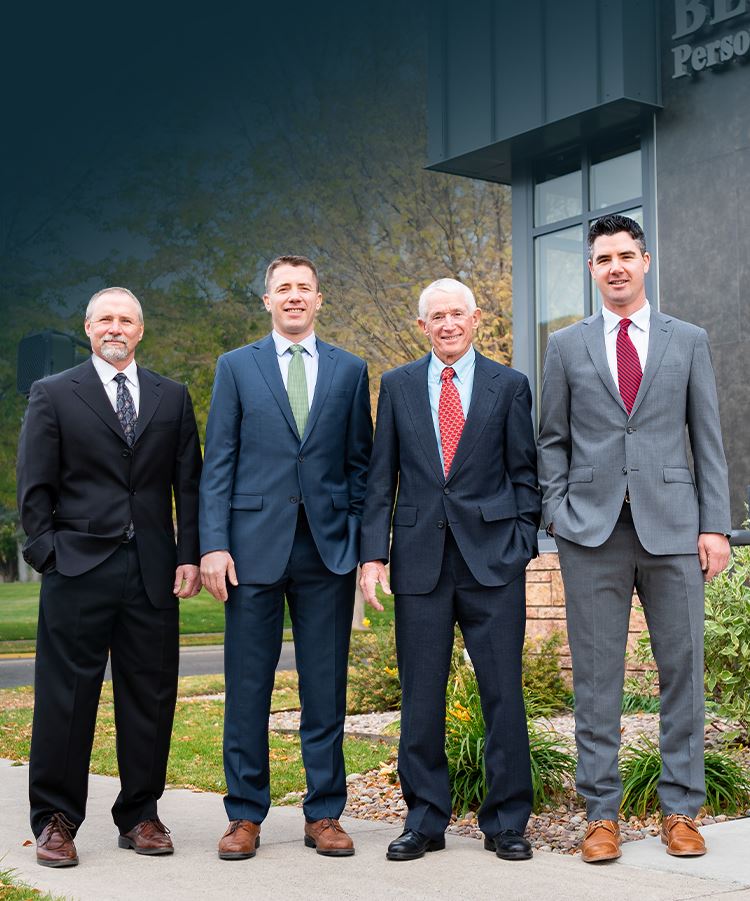 Auto Accident Lawyers in Great Falls, Montana
Injured? Discuss Your Case During a Free Consultation
Auto accidents frequently occur on Montana's streets and highways. Statistics demonstrate that the State of Montana has consistently ranked among the states with the highest highway fatality rates in the United States.
A recent study based on fatality rates, traffic violation data, and incidents of drunk driving ranked Montana at the bottom of the nation in terms of driver safety. Whether you are injured by a drunk driver or a distracted driver, it is critical that you consult an experienced car accident attorney to ensure you receive fair compensation for your injuries.
Injured in a car accident in Montana? Contact Hoyt & Blewett PLLC onlinetoday or give us a call at (406) 233-1302!
On This Page:
Award-Winning Attorneys On Your Side
A car accident can be a traumatic experience, no matter the level of severity. Having an experienced attorney next to you will not only help you receive the full compensation that you are entitled to but can also serve as a great emotional support system for you during this difficult time. Your car accident lawyer will be by your side, guiding you through each step of the way, and available to answer any questions that you may have.
Some ways that a car accident attorney can help you include the following:
Legal Advice: Your attorney will provide you with important legal information to help ensure that your rights and future are protected.
Paperwork: Your lawyer will handle all of the paperwork associated with your case and will make sure that it is completed correctly and on time.
Evidence: You will need certain evidence to support your claim. Your attorney will be responsible for gathering all evidence necessary.
Negotiation: Your car accident attorney will have years of experience in handling car accident claims, and will be able to effectively negotiate with insurance companies on your behalf.
Representation: Your lawyer will also be there to represent you in court. He or she will be able to advise you as to whether taking your case to court will be beneficial for you.
Compensation: One of the most important aspects of hiring a lawyer is that he or she will fight tirelessly to ensure that you receive the full compensation amount that you rightfully deserve after your car accident.
Being involved in a car accident that results in an injury may be the first time you are forced to submit a serious claim to your insurance company. Many people in Montana fret that submitting a claim to their insurance carrier will result in a premium increase.
However, this should not be a cause for concern if you did not cause the accident. For example, claims for underinsured and uninsured motorist coverage are filed under your own insurance for car accidents caused by other negligent drivers.
It makes little sense for an insurance company to penalize you for accidents caused by other drivers. If you paid a premium for auto insurance and were injured in a car accident caused by another driver, there is no reason to hold off on submitting a claim under your own insurance policy.
Studies have shown most people submit a claim for a car accident just once every 18 years. Insurance companies on the other hand deal with hundreds of claims every single day.
They have entire teams of adjusters, consultants, and lawyers to help them find ways to pay out the least amount of compensation for an injury claim. Hiring a lawyer experienced with car accident claims is essential if you want to maximize your settlement outcome.
Auto insurance companies know which lawyers in Montana are willing and prepared to proceed to trial to obtain fair compensation for their injured clients and which lawyers are willing to settle claims at a discounted amount to avoid trial.
In order to ensure that you obtain the compensation you deserve, it is critical to obtain a trial lawyer to handle your car accident claim who has a proven record of obtaining jury verdicts for their injured clients.
Hiring a competent trial lawyer with a strong reputation will also help expedite the resolution of your claim. The threat of litigation from an experienced trial lawyer can often compel insurance companies to promptly pay the claims of individuals who are injured in car accidents.
If the insurance company knows that the lawyer for the victim is unprepared to proceed to trial, they are less likely to promptly pay the fair value of a claim.
The car accident lawyers at Hoyt & Blewett PLLC have a well-known history in Montana of going to trial and obtaining verdicts far above the last offer of the insurance company. Many of these recoveries forced the insurance company to pay far more than the actual policy limits of their insured.
If an insurance company refuses to pay a claim, the injured person will be required to file a lawsuit. While the amount of time it takes to get to trial varies depending on the Court in which the case is filed, obtaining a trial date for a car accident claim in Montana can take more than a year from the time the lawsuit is filed.
During this time, depositions will be taken, discovery will be conducted, and the factual and legal basis for the claim will be established. Even after a jury trial, it is possible that an appeal could be filed, which would require additional time to resolve.
No one can guarantee how quickly an auto accident claim will be resolved in the State of Montana, but hiring an experienced car accident attorney is the best way to obtain fair compensation in a timely manner.
The laws regarding car accidents and personal injury claims differ from state to state, and you could miss out on your opportunity for compensation if you do not follow the deadlines imposed under Montana law.
Determining who is at fault in an accident can be different in each state as well. Montana employs a modified comparative fault system, which differs from a standard comparative fault system and the no-fault system.
This can have a significant effect on your recovery and negotiating power. Retaining a car accident lawyer who is experienced in Montana will help ensure that all legal factors are fully considered early on in your case.
If you are injured in a car accident, your #1 priority should be your health. Battling with insurance companies is sure to add unwanted stress to your life and complicate the recovery process.
When you hire a car accident attorney, you will be able to focus on your health, leaving the legal analysis, negotiating, and paperwork to your lawyer.
Most lawsuits stemming from car accidents do not go to court; rather, they end in a settlement negotiated by both parties. An experienced lawyer who is prepared to take the insurance company to trial if they do not fully compensate you will have far more bargaining power than a lawyer who is not prepared to go to trial.
Having an experienced lawyer's objective opinion is important in evaluating your injury claim, as you may be inclined to accept a quick settlement to end the process when you may be entitled to much more compensation.
Without a lawyer, you will be forced to obtain all:
Medical records
Insurance policies
Police reports
Witness statements
Receipts
And other proof of damages in order to prove your claim
This can be complicated and time-consuming and is not recommended while recovering from a car accident injury or if you are not intimately familiar with personal injury law in Montana.
Many individuals unknowingly cause irreparable damage to their car accident injury claims through their actions while they are unrepresented by legal counsel.
Contact Hoyt & Blewett today to get started on your auto accident case!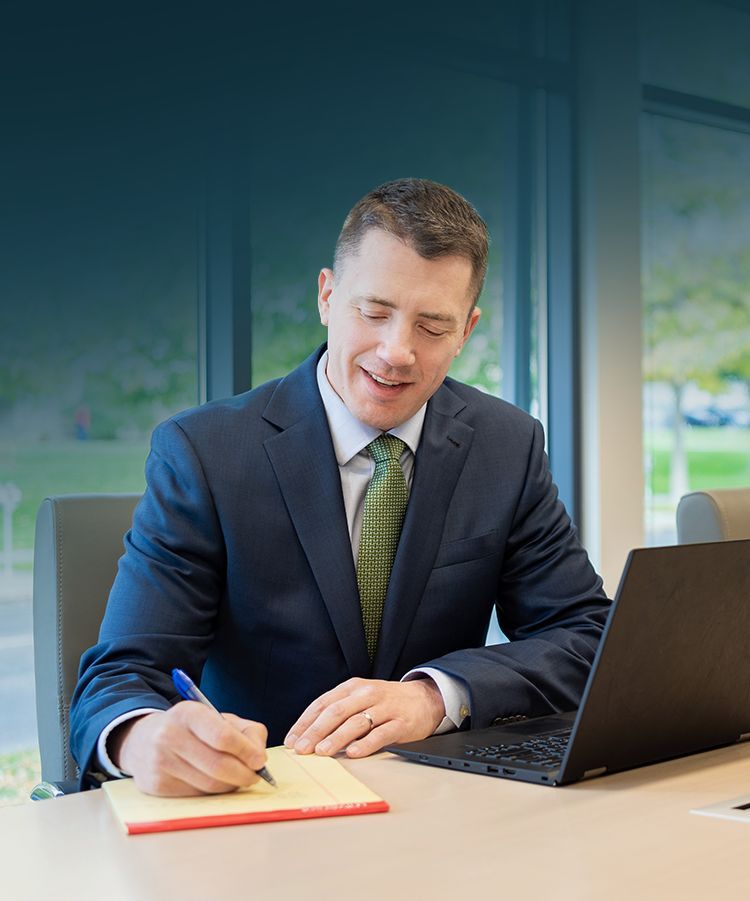 The attorneys Hoyt & Blewett PLLC have more than 100 years of combined experience in handling car accident claims.
We've handled numerous types of vehicle accidents, including:
Rollover vehicle accidents
Head-on collisions
Cases involving defective and unsafe automobiles
And multiple vehicle highway accidents
Our litigation efforts and advocacy have also resulted in safety improvements and the installation of signage and traffic control devised to protect the public from dangerous intersections and other safety hazards on the road. In other words, Hoyt & Blewett PLLC genuinely cares about our community.
Our firm has obtained numerous substantial jury verdicts in cases involving car accidents, including:
Tacke v. Fireman's Fund Ins. Co. ~ $3,500,000.00
Bumgarner v. Farmers Union Mutual Ins. ~ $3,202,000.00
Messick/Bowman v. Patrol Helicopters ~ $2,505,000.00
Taylor v. Wurz and Rimrock Colony ~ $1,033,470.29
Jenkins v. All Nation Ins. Co. ~ $650,000.00
Tucker v. Farmers Insurance ~ $516,000.00
For the full list of our firm's jury verdicts, click here.
Why are car accidents so prevalent in Montana? The data shows that the causes of car accidents vary significantly and can be a bit unpredictable. Although, there are a few reasons why car accidents occur that appear commonly on crash accident statistics, in Montana, and throughout the United States.
Common reasons why car accidents occur include:
Driver distraction, like texting and driving
Speeding
Reckless driving
Car accidents are one of the leading causes of severe injury and wrongful death across Montana, the U.S., and indeed the world. There is even a significant chance of moderate to severe injury in low-speed car accidents, such as rear-end accidents at stop signs or in parking lots.
Injuries reported in car accidents vary, but may include:
Whiplash
Broken bones
Lacerations
Traumatic brain injuries (TBI)
Permanent disfigurement
You can use our help to seek damages following a car accident, regardless of the type of severe injury you suffered. It is our goal to make certain you get as much compensation as possible from the liable party's insurance company.
Damages might include:
Emergency medical care
Hospitalization
Lifelong rehabilitative therapy
Missing wages
Emotional trauma
Lessened enjoyment of life
And pain and suffering
Even if you partially caused an accident, Montana law may still allow you to bring a negligence claim. This is called comparative fault, which is a defense that is frequently invoked by corporate defendants in personal injury claims to reduce the compensation of injured people.
Montana Code Annotated 27-1-702 allows personal injury victims to obtain compensation in cases when they are up to 50% negligent. However, your compensation will be reduced to the extent you are found liable.
For instance, if you were involved in an auto accident and suffered $100,000 in total damages, and the jury finds that you were 50% liable for causing the accident and finds another party 50% liable for causing your injuries, you will only be entitled to collect 50% of your total damages.
Insurance companies often use comparative fault as a defense to avoid paying claims, even when their insureds clearly caused the accident. Our firm has decades of experience handling insurance disputes and overcoming the comparative negligence defenses of insurance companies to secure full compensation for our clients.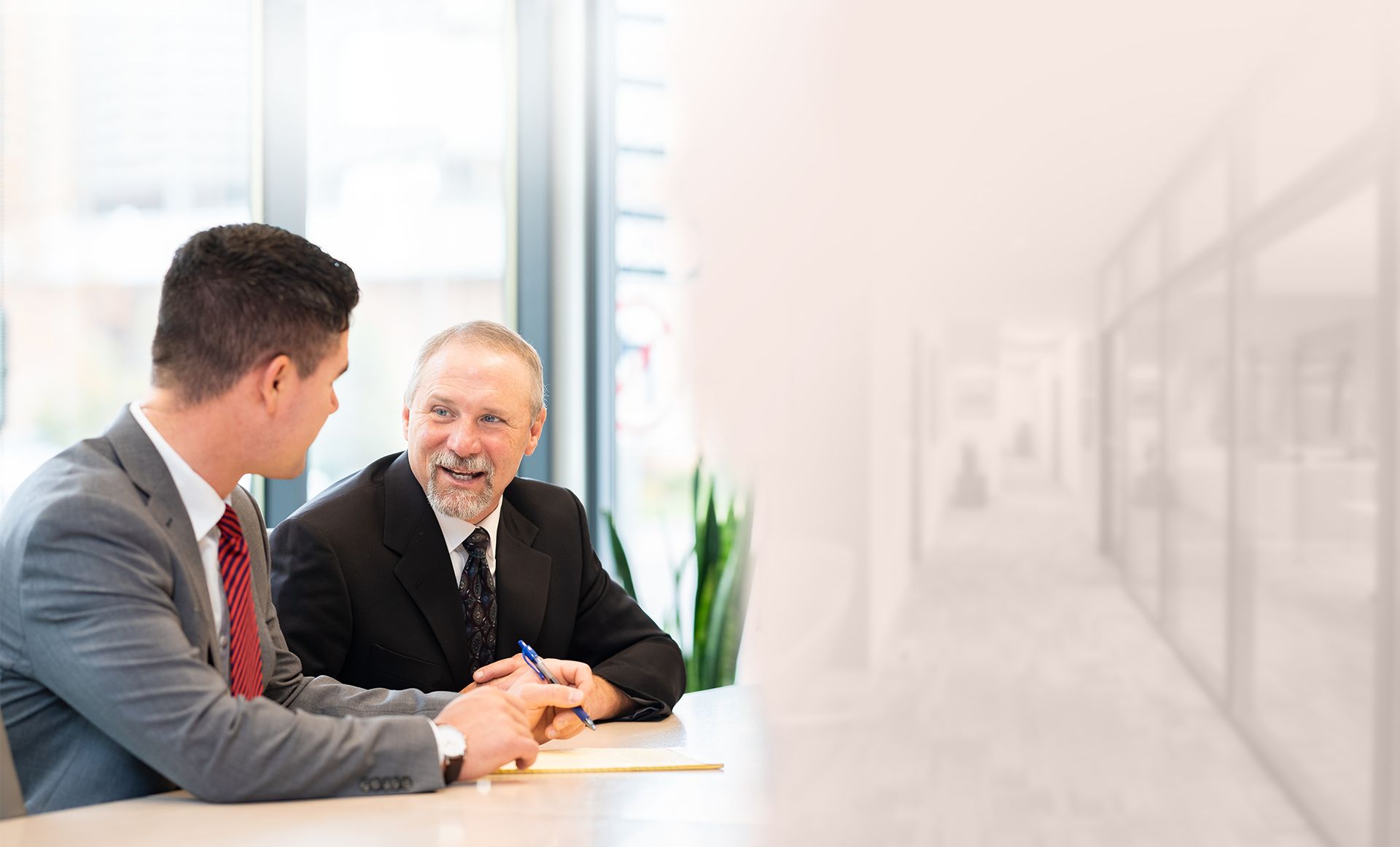 The Hoyt & Blewett Difference

Contact Us Today
Get Started Now With A Free Consultation
The Montana law firm Hoyt & Blewett PLLC and our personal injury attorneys abide by the highest legal and professional standards in our work for our clients. If you are confronted with an unfortunate and traumatic personal injury or wrongful death, you will want to be able to depend on your attorney to provide the most thorough respect and attention to your case.
Call the Montana personal injury lawyers at Hoyt & Blewett PLLC today at (406) 233-1302 or contact us online to schedule your initial consultation.
From their office in Great Falls, Hoyt & Blewett PLLC serves injured clients throughout Montana including Great Falls, Helena, Missoula, Billings, Kalispell, Bozeman, Butte, Anaconda, and Sidney.
Learn More About Hoyt & Blewett
"This life changing experience was made easier for me and my family because of Drew and his firm."

- Mary Paulick

"Anders Blewett worked hard, was extremely helpful, and always kept in contact with me during the whole process."

- Carolyn

"I would definitely seek his assistance again, should the need arise"

- Anne M

"Drew was very helpful"

- Sara

"Hoyt and Blewett took care of this matter for me in a timely manner and were helpful all along the way"

- Josh S
Meet Our Experienced Team
Your Hometown Attorneys With National Recognition