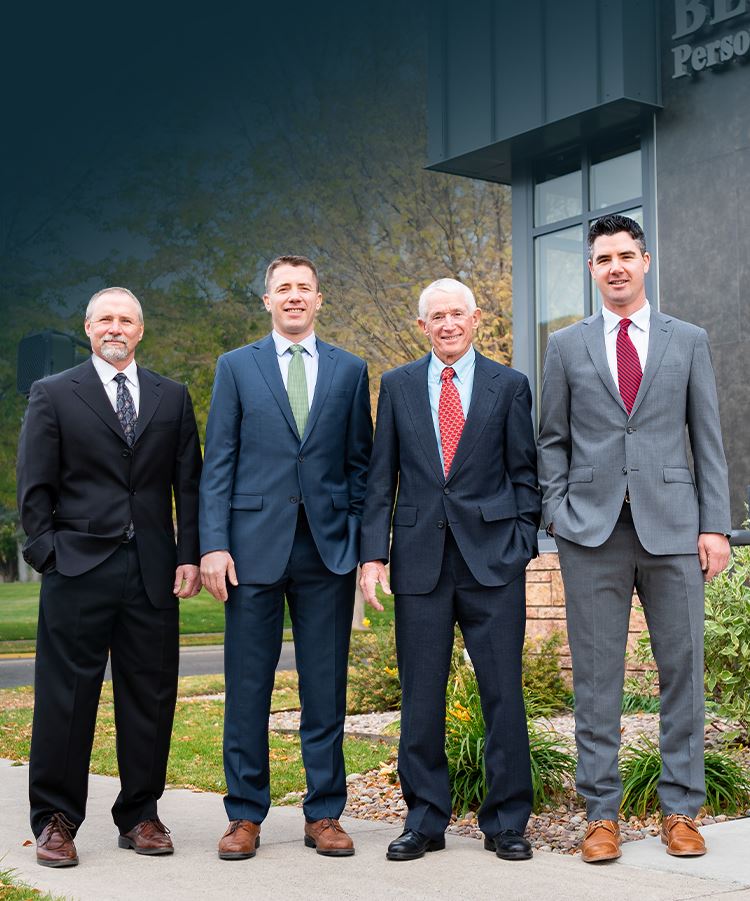 Montana Sexual Assault Lawyers
Defending the Rights of Victims of Rape, Molestation & Sex Abuse
It is estimated that every 68 seconds someone in America is sexually assaulted, and every nine minutes that victim is a child.
Even though sexual assault and abuse are rampant issues in this country, there is often little accountability for those who commit such heinous acts and the institutions that perpetuate the problem.
Thankfully, there is hope for sexual assault victims who feel let down by the criminal justice system. If you are a victim of rape, molestation, or sexual abuse, reach out to our sexual assault attorneys in Montana to discuss your legal options and let us fight for justice on your behalf.
---
Looking for a sexual assault lawyer near you? Contact us today or call (406) 233-1302 to get started. Our Montana sexual assault attorneys are here to help.
---
Award-Winning Attorneys On Your Side
What Are My Legal Options After Being Sexually Abused?
If you were molested or sexually abused, you may be able to bring a civil claim against the person or institution who harmed you.
At Hoyt & Blewett PLLC, we believe in sticking up for people who have been hurt by others. It is our mission to leave our clients better off than when they first called, to the tune of a fair settlement or verdict, safety from further harm, and justice for victims.
A sexual assault settlement or verdict can provide you with:
Compensatory Damages
These are intended to give you everything you need to make a complete recovery. In cases of rape, molestation, sex abuse, and sexual assault, this often includes services like mental healthcare, counseling, and therapy.
These are often awarded in addition to typical damages like hospital bills and lost wages due to the particularly distressing nature of sexual crimes. Victims of rape, molestation, sexual abuse and sexual assault are also entitled to recover damages for the physical and emotional pain and suffering they undergo.
Punitive Damages
Juries render verdicts for punitive damages to punish and deter. These are awarded to victims who have been harmed because of a defendant's "actual malice". This can include defendants who act deliberately or defendants who have knowledge of certain facts and act in a manner that creates a high probability of injury.
Who Pays a Sex Assault Settlement?
Most people who commit sexual assault do not have the resources to pay a civil judgement, so in order for victims to make a recovery it may be necessary to establish liability through an institution's insurance coverage.
Triggering insurance coverage for a sexual assault case can be a complicated matter. Most insurance policies do not cover intentional acts, which means that in order to obtain compensation for your damages, it is necessary for the victim to prove that someone besides the assailant acted negligently or assert negligence claims against third parties for failing to protect the victim from danger or for negligently hiring, training, and supervising the assailant.
Who Is Most Often Held Accountable for Sexual Assault?
Common negligent parties in sexual assault cases are:
Religious institutions
Schools and child care centers
Doctors and hospitals
Property owners and negligent security
Employers
How to File Claims for Childhood Sexual Abuse in Montana
Few crimes are as damaging to a person's psyche and well-being as child sexual abuse, especially when it is committed by a trusted mentor or teacher. Because it can take many decades for victims of childhood sexual abuse to understand and process what happened to them, activists have long been pushing to increase the statute of limitations for child sex abuse lawsuits.
After multiple sex abuse scandals involving prominent organizations like the Boy Scouts of America and the Catholic Church in recent years, however, many states have passed sweeping legislation to allow victims more time to come forward – and hold their abusers accountable.
---
To discuss your case with an experienced child sexual abuse attorney near you, contact us at (406) 233-1302 or message us online right away.
---
What Is the Statute of Limitations on Childhood Sexual Abuse in Montana?
Starting on May 7, 2019, the Montana legislature opened up a 1-year window for victims of childhood sexual abuse over the age of 27 who wished to bring lawsuits for previously-expired claims.
The legislature also extended the statute of limitations to allow any childhood sex abuse victim in Montana to file a claim any time before they reach the age of 27 years old. Under Montana law, "childhood sex abuse" includes anyone who was sexually abused prior to their 18th birthday.
Institutional Sex Abuse Cases We Handle
At Hoyt & Blewett PLLC, our attorneys can help you file an institutional sex abuse lawsuit against any of the following:
Religious organizations and clergy members
Summer camps for children
Public and private schools
Universities and colleges
Recreational youth camps
Athletic clubs and memberships
Youth sports leagues
Because the statute of limitations for previously-expired claims closes on May 7, 2020, it's imperative that you contact one of our Montana child abuse lawyers today if you have reason to believe that you or a loved one endured abuse.
After the deadline passes, it will be impossible for victims of childhood sex abuse who are over the age of 27 to seek compensation and justice for these claims in the future unless the victim can prove that they discovered the cause of their injuries within three years.
Challenges of Sexual Assault Claims Against Educational Institutions & Employers
Under present Montana law, victims who suffer sexual assault and sex abuse in the work place or at school face significant procedural hurdles to obtaining justice and holding their perpetrators liable for the damages they cause.
The Great Falls Tribune recently published an in-depth front-page exposé detailing allegations of sexual assault made by students against a massage instructor at the Montana Academy of Salons in Great Falls that were part of a case handled by Hoyt and Blewett attorney, Anders Blewett.
As reported by the Great Falls Tribune, Blewett has called on the Montana legislature to increase protections for victims of sexual assault and enact reforms that allow victims to obtain a jury trial in front of an elected district judge.
Get the Right Lawyer on Your Side
Hoyt & Blewett PLLC represents victims of sexual assault, molestation, sexual abuse, and rape. We know that without legal representation, many victims of such crimes have no way to fight back, hold predators accountable, and stop those assailants from continuing to harm others.
This is why we are committed to working tirelessly to obtain justice for victims. We are committed to resolving your case, punishing the person who has harmed you, and protecting your privacy, dignity, and humanity throughout the process.
If you need representation but are worried about the cost of hiring an attorney, don't worry — you don't pay us unless we win.
---
Contact us today to schedule your free initial confidential consultation with a Montana assault victims attorney.
---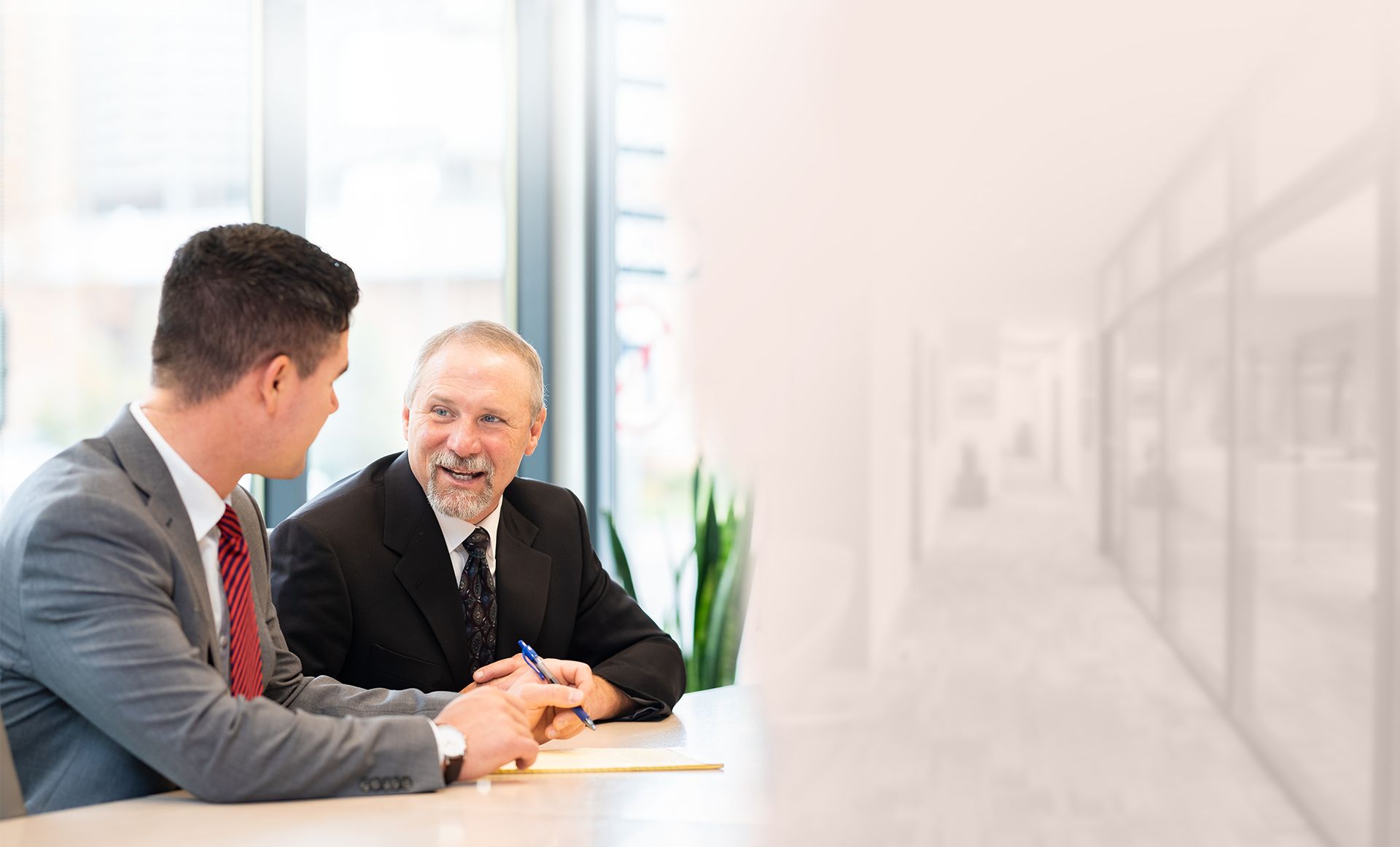 The Hoyt & Blewett Difference

Contact Us Today
Get Started Now With A Free Consultation
The Montana law firm Hoyt & Blewett PLLC and our personal injury attorneys abide by the highest legal and professional standards in our work for our clients. If you are confronted with an unfortunate and traumatic personal injury or wrongful death, you will want to be able to depend on your attorney to provide the most thorough respect and attention to your case.
Call the Montana personal injury lawyers at Hoyt & Blewett PLLC today at (406) 233-1302 or contact us online to schedule your initial consultation.
From their office in Great Falls, Hoyt & Blewett PLLC serves injured clients throughout Montana including Great Falls, Helena, Missoula, Billings, Kalispell, Bozeman, Butte, Anaconda, and Sidney.
Learn More About Hoyt & Blewett
"This life changing experience was made easier for me and my family because of Drew and his firm."

- Mary Paulick

"Anders Blewett worked hard, was extremely helpful, and always kept in contact with me during the whole process."

- Carolyn

"I would definitely seek his assistance again, should the need arise"

- Anne M

"Drew was very helpful"

- Sara

"Hoyt and Blewett took care of this matter for me in a timely manner and were helpful all along the way"

- Josh S
Meet Our Experienced Team
Your Hometown Attorneys With National Recognition