Personal Injury Attorney in Billings, MT
Accident Lawyers with Over 130 Years of Experience
Since 1985, Hoyt & Blewett has been working hard to protect the citizens of Billings, Montana in the areas of personal injury, medical malpractice, products liability, auto accidents, and more.
The best thing to do after an unfortunate accident is to surround yourselves with love and support, and a legal team with a proven track record of getting clients what they deserve. There is a lot of pain, frustration, and stress, both financial and emotional, that accident victims suffer when they are injured in accidents.
While it is impossible to undo the harm, we strive to help accident victims recover financially and get their lives back on track. We dedicate ourselves to vigorously representing the interests of the injured clients we serve in Billings.
How Hoyt & Blewett Can Help
Hoyt & Blewett PLLC is one of Montana's most trusted personal injury law firms, earning numerous positive reviews from the people we have served since 1985.
If you have been injured, you can feel confident that our firm will provide you with the caring representation you need to pursue the compensation you are rightfully owed. Our Billings personal injury lawyers are ready to listen to your story and offer you the legal guidance you need during this difficult time.
We handle all types of personal injury cases, including those involving:
Contact Us for a Free Consultation
A Local Law Firm with a Track Record of Success
Our litigation efforts resulted in a $7 million verdict for one of our local clients by a Billings jury. In Rackley v. Anderson, another jury in Billings compensated our client $700,000 in a wrongful death claim. When you choose Hoyt & Blewett, you can feel confident knowing our firm is backed by a track record of successful results.
What Can an Injury Lawyer Do for You?
An experienced injury attorney can provide crucial guidance throughout the process, including investigating the circumstances of the injury, providing advice on filing a claim, and helping you understand what procedure needs to take place in order to pursue the case effectively. Additionally, an experienced lawyer can help negotiate an appropriate level of compensation for the person filing suit.
Injured due to negligence in Billings, MT? Call Hoyt & Blewett PLLC at (406) 233-1302 or contact us online to schedule your initial consultation.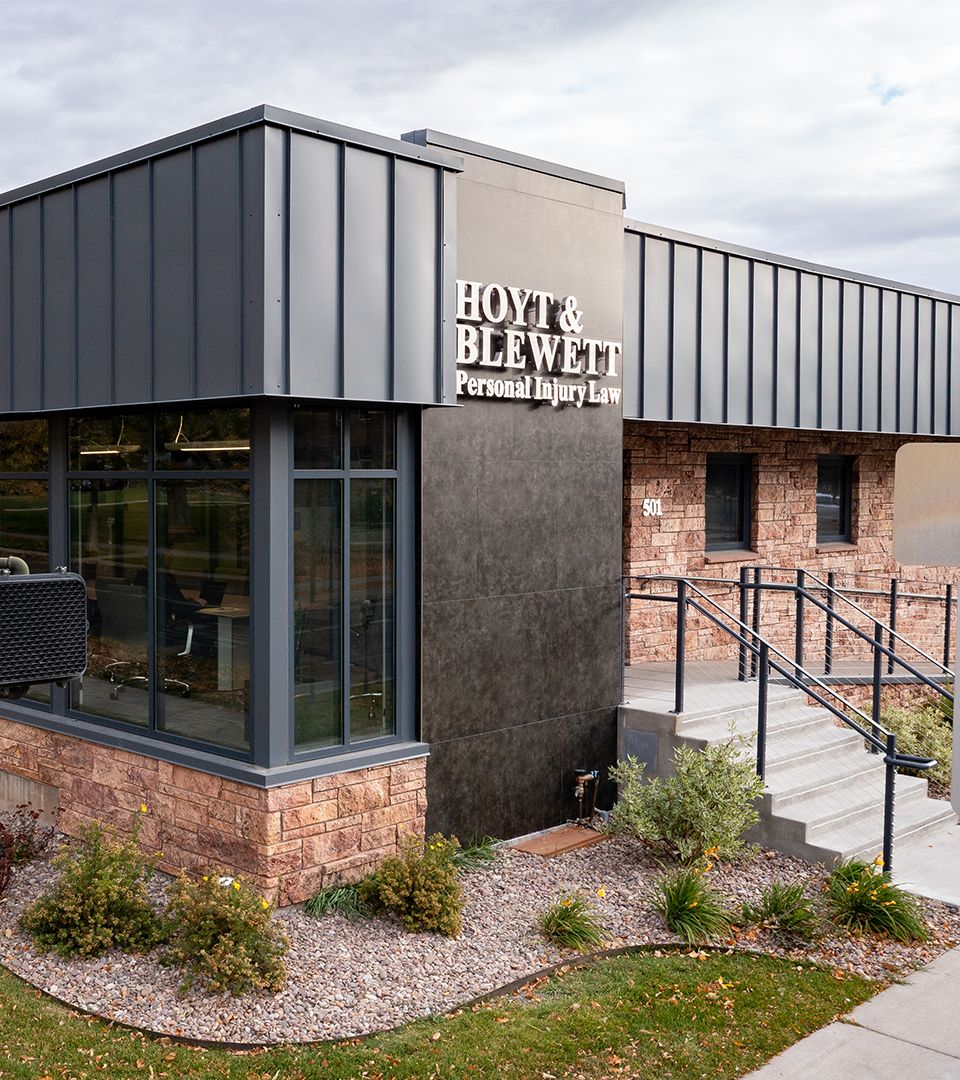 The Billings personal injury lawyers at Hoyt and Blewett have a track record of obtaining substantial jury verdicts and settlements in personal injury cases. Our firm has secured 18 verdicts with payouts over $1 million and we recently obtained a $27 million dollar settlement for a brain-injured young man.
After reviewing the results we have obtained, you can take comfort in the fact that Hoyt & Blewett has the experience to take your case the distance. Our personal injury attorneys in Billings, MT abide by the highest legal and professional standards in our work for our clients.
If you are confronted with an unfortunate and traumatic personal injury or wrongful death, the Billings personal injury attorneys at Hoyt & Blewett PLLC are ready to protect your rights and obtain fair compensation for your injuries.
Get Experience On Your Side
Our Dedicated Attorneys Are Ready to Help
Schedule your free and confidential consultation today.
Ready to Get Started?
Your Voice in the Courtroom
At Hoyt & Blewett, we understand the devastating impact of personal injuries and wrongful deaths. With over 100 years of experience, our Billings personal injury attorneys are here to provide compassionate and skilled legal representation.
We have obtained numerous top personal injury verdicts in Montana, including 18 jury verdicts surpassing $1 million.
We offer a free consultation to discuss your case and understand your needs. Call (406) 233-1302 or fill out our online contact form.