Unsafe Driving Conditions
Unsafe Driving Condition Accidents
Contact Our Firm for Experienced Auto Accident Representation Today
Although it's unfortunate, the reality for all drivers is that auto accidents can strike anywhere, at any time. While auto accidents are often the result of careless decisions by other motorists, on other occasions, they occur because of unsafe driving conditions. For victims of auto accidents, however, one constant is that accidents which aren't their fault may entitle them to financial compensation for their injuries from the at fault driver's insurance company.
Contact our experienced attorneys at Hoyt & Blewett PLLC if you have recently suffered an injury in an auto accident due to unsafe driving conditions.
Danger on the Road Ahead
Unsafe driving conditions can include a myriad of hazards, all of which hold the potential for devastating consequences. Defectively designed roads can run drivers right into a ditch. Poorly maintained highways and freeways can lead to collisions, pile-ups, and multiple-car wrecks. Intersections without proper signage, overpasses that are missing guardrails, guardrails that are dangerously designed can magnify the injuries sustained, and overgrown patches of land can all conspire to limit driver and pedestrian oversight.
A few of the most common hazards to watch out for are:
Fallen objects in the middle of the road
Missing or hidden signs
Malfunctioning or broken traffic lights
Poorly maintained or neglected patches of road
Inadequate or unsafe guardrails near sharp curves, ditches, or overpasses
No rumble strips on highways
Dangerous curves
Potholes and cracks
Poor street lighting
Clogged drainage causing flooding
Lack of signage indicating road work
Lack or markings or cones indicating road work
The extreme weather conditions in Montana, combined with driver error, make these potential hazards even more dangerous. It is important to remember that in some car crashes more than one driver may be liable for causing the injuries, which can increase the amount of insurance coverage available to cover your injuries. Even if you are partially at fault for causing a car crash, under Montana law you may be entitled to recover for the injuries you have suffered if you are not more than 50% liable. When litigating an injury claim resulting from an auto accident, make sure to discuss any and all unsafe conditions in detail with your skilled attorney, as well as anything that could have exacerbated already treacherous terrain.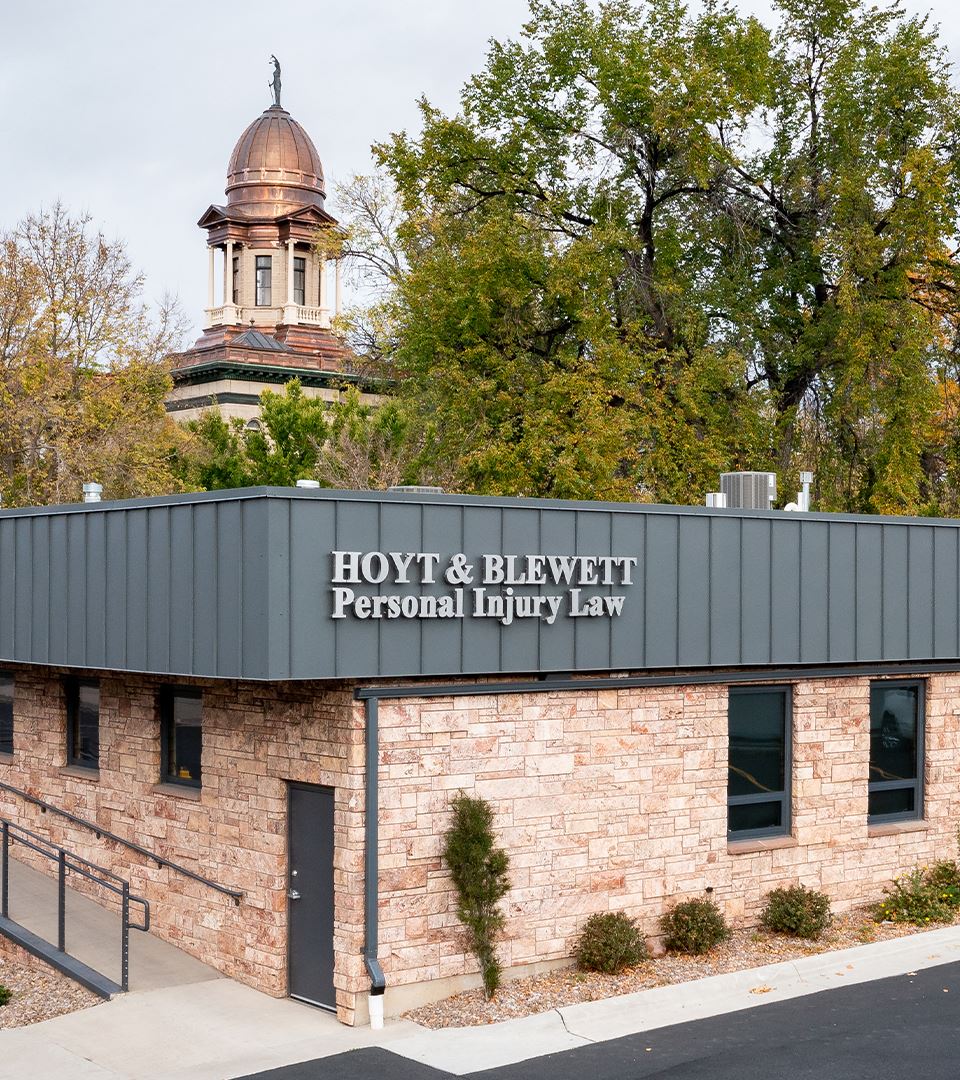 Who Can Be Held Responsible for Unsafe Conditions?
In most cases, local municipalities and government agencies are responsible for road upkeep. In some instances, law enforcement bodies may also fall into this category, if they are in the habit of blocking off stretches of road. From the bottom to the top, organizations you may want to discuss with your attorney include city councils, county boards, state legislatures, and federal regulatory committees. While it is possible to hold any of these organizations accountable in cases of unsafe driving conditions, most states allow for a "reasonable" amount of time to fix road conditions in areas deemed unsafe. To hold any given entity liable, then, you will need to be able to prove they did not meet the necessary safety requirements in the allotted time period.
Hire a Law Firm You Can Trust
At Hoyt & Blewett PLLC, we know auto accidents inside and out. From car accidents, to trucking accidents, to motorcycle accidents, our team of Montana attorneys has the skills and knowledge to evaluate numerous types of accident cases and achieve maximum compensation for our clients. We have decades of combined legal experience, and our firm is home to the only lawyer in Montana admitted to the Inner Circle of Advocates—a prestigious organization made up of the nation's top 100 plaintiff attorneys. It's our history of favorable verdicts, however, that we take our greatest pride in. Over the past 30 years, we have secured tens of millions of dollars in settlements for clients across Montana, solidifying our reputation as one of the top personal injury firms in the state. At Hoyt & Blewett PLLC, we believe everyone deserves a chance for justice. Call now, and let us give that chance to you.
Dial (406) 233-1302 today to speak to an attorney, or contact us online to schedule a consultation. We operate on a contingent fee basis, so you don't pay until we win.
Get Experience On Your Side
Our Dedicated Attorneys Are Ready to Help
Schedule your free and confidential consultation today.
Ready to Get Started?
Your Voice in the Courtroom
At Hoyt & Blewett PLLC in Montana, we understand the devastating impact of personal injuries and wrongful deaths on families. With over 100 years of combined experience, our dedicated team of Montana injury attorneys is here to provide compassionate and skilled legal representation. We offer a free consultation to discuss your case and understand your needs.
Hoyt & Blewett has proven time and again that we are more than willing to take personal injury and wrongful death cases to trial, with the results being very favorable for our clients. Our track record speaks for itself, as we have obtained numerous top personal injury verdicts in Montana, including 18 jury verdicts surpassing $1 million.
If you or someone you know has suffered damages due to the negligence of another, it is important to contact a trial lawyer who will vigorously represent your interests against insurance companies and other corporate defendants.
Call Hoyt & Blewett PLLC today at (406) 233-1302 or contact us online to schedule your initial consultation.
From their office in Great Falls, Hoyt & Blewett PLLC serves injured clients throughout Montana including Great Falls, Helena, Missoula, Billings, Kalispell, Bozeman, Butte, Anaconda, and Sidney.