Anders Blewett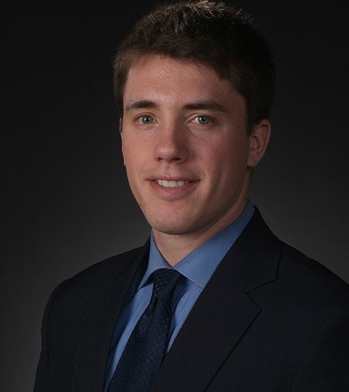 Partner
Email: click here to contact
Anders Blewett has earned an AV® Preeminent Peer Review Rating by Martindale-Hubbell™, the highest recognition possible in the legal industry, for his professionalism and ethics.
Practice areas
Admitted
Montana and U.S. District Court, District of Montana, 2007
Education
Alexander Blewett III School of Law at the University of Montana, J.D., 2007, with honors.
Harvard University, B.A., Government, 2003
Distinctions
Outstanding New Lawyer of the Year, Montana Trial Lawyers Association
Member of Montana State Senate, 2011-2014
Member of Montana State House of Representatives, 2009-2010
Board of Directors, Montana Trial Lawyers Association, 2016 – present.
Associations and memberships
State Bar of Montana
Montana Trial Lawyers Association
American Association for Justice
Notable Cases
Vangsnes vs. North American Mission Board of the Southern Baptist Convention, Inc. et. al. – $27 million settlement in brain injury case
Worledge v. Riverstone et al. – $2.37 million class action settlement involving illegal residential lease provisions
Sangwin vs. State of Montana et al. – $950,000 class action settlement involving health insurance denials
Successfully argued landmark MT Supreme Court decision Talbot v. Cudd, 2016 MT 247, which affirmed the the rights of injured workers to be made whole before a worker's compensation insurer can subrogate.
Filed amicus brief for MTLA and participated in oral argument in landmark MT Supreme Court decision Meek vs. Montana Eight Judicial District, 2015 MT 130, which reaffirmed the admissibility of medical bills.
Filed amicus brief for MTLA in landmark MT Supreme Court decision North Pacific Ins. v. Stucky, 2014 MT 299, which expanded consortium claims to adult children.
Publications and Presentations
"Strategies for Neutralizing IME's," MTLA Fall Seminar CLE, 2018
Litigating Health Insurance Claims in Montana, Trial Trends, Spring 2016.
Supplemental Article on Resisting Motions to Exclude Medical Bills and Limit Recovery to Actual Payments Made by Private and Public Health Insurers, Trial Trends, Spring 2014.
"HB 322, the Fair Arbitrator's Act: Ethical Considerations and Other Matters," State Bar of Montana CLE on Mediation and Arbitration Challenges in the 21st Century (Oct. 9, 2009).
"Montana Legislature Passes Fair Arbitrators Act," Trial Trends, Summer 2009.
"Lawyers in the Montana Legislature," Trial Trends, Summer 2009.
Challenging the Constitutionality of Montana's Statute Limiting Medical Malpractice Non-Economic Damages, 68 Mont. L. Rev. 451 (2007).
"Pursuing Non-ERISA Claims Against Health Insurers and TPA's," MTLA Spring Seminar CLE, 2016
"Primer on Class Actions," MTLA Spring Seminar CLE, 2016.
"Recent Developments Regarding the Admissibility of Medical Bills," MTLA Spring Seminar CLE, 2015.
"Proving Emotional Distress Damages and the Independent Tort of NIED," MTLA Winter Seminar CLE, 2014.
Advocacy for safety and consumers
Sponsored Montana's concussion legislation which passed into law in 2013 to protect young athletes from the devastating impacts of repeat concussions. The legislation mandates standardized educational policies and medical clearance policies before a concussed athlete can return to competition.
Advocated for the adoption of Complete Streets both in Great Falls and throughout the State of Montana to provide increased safety measures for pedestrians and cyclists.
Sponsored Montana's Fairness in Arbitration Act which passed into law in 2009 to prevent consumers who are forced into binding arbitration from having their cases decided by arbitrators with conflicts of interest.