Montana Dog Bite Attorneys
Call

(406) 233-1302

If You've Been Injured in an Animal Attack
Under Montana law, dog owners are strictly liable for injuries caused by dog attacks which occur in incorporated towns and cities. This means that in order to obtain compensation for injuries caused by vicious dogs, Montana dog bite victims in urban areas do not have to prove that the owner had prior knowledge of the dog's dangerous propensities.
As Montana dog bite attorneys our firm has handled cases involving a variety of injuries caused by dogs and other animals.
Contact us today by calling (406) 233-1302 to fight for the compensation you deserve!
Advocating for Stricter Dog Bite Laws
Lead Attorney, Anders Blewett, has long been an advocate of increasing protections for dog bite victims in Montana. As a member of the Montana House of Representatives he brought dog bite legislation which sought to expand strict liability for dog owners throughout the state. While the legislation passed the House of Representatives with bipartisan support, the insurance industry was able to defeat the bill in the Senate.
As a result, dog bite victims in rural areas of Montana lack the same protections as dog bite victims in Montana's urban areas. Communities around the state have responded to the devastating injuries that are frequently caused by dog bites by requiring some dog owners to carry liability insurance.
Costs of Dog Bite Injuries
The costs of dog bite injuries are enormous. It has been estimated that the overall economic cost of dog bites in the United States exceeds $1 billion per year. Direct medical costs for dog-related injuries are estimated at $164 million per year. Dog bites also impose "immeasurable hidden costs to communities." Taxpayers absorb much of the cost of dog bites. In one study, 26% of children who sought emergency room medical care for dog-related injuries used Medicaid, Medicare, and other government sources to pay for their injuries.
Dog-related injuries can disable victims, forcing them to lose wages, expend sick leave, and file medical and worker's compensation claims. They can also require plastic surgery and other expensive medical treatment, not to mention the tremendous physical and emotional harm inflicted on dog bite victims can require years of psychological counseling.
You deserve to be compensated for all the damages you have sustained after a dog attack. Contact Hoyt & Blewett today to find out how much your dog bite case might be worse.
Can Dog Bites Be Covered Under Homeowners Insurance?
If a dog owner owns a residence and has homeowner's insurance, it is possible that the injuries caused by the dog will be covered under the home owner's insurance policy. Unfortunately, some homeowner's insurance policies exclude coverage for damages caused by a dog. It is imperative to examine the language of each home owner's insurance policy to determine coverage.
Injuries Caused by Livestock & Other Animals
In addition to dog bite victims, our Montana dog bite attorneys have represented clients injured by other animals, including motorists who sustained injuries after their vehicles collided with cattle and other livestock which were negligently permitted to wander onto Montana's highways and interstates.
If you have suffered injury because of any animal, it is critical to contact a Montana dog bite lawyer to determine what legal standard applies to the owner, and whether insurance is available to compensate you for your injuries.
Learn more about how we can help you by calling (406) 233-1302 today!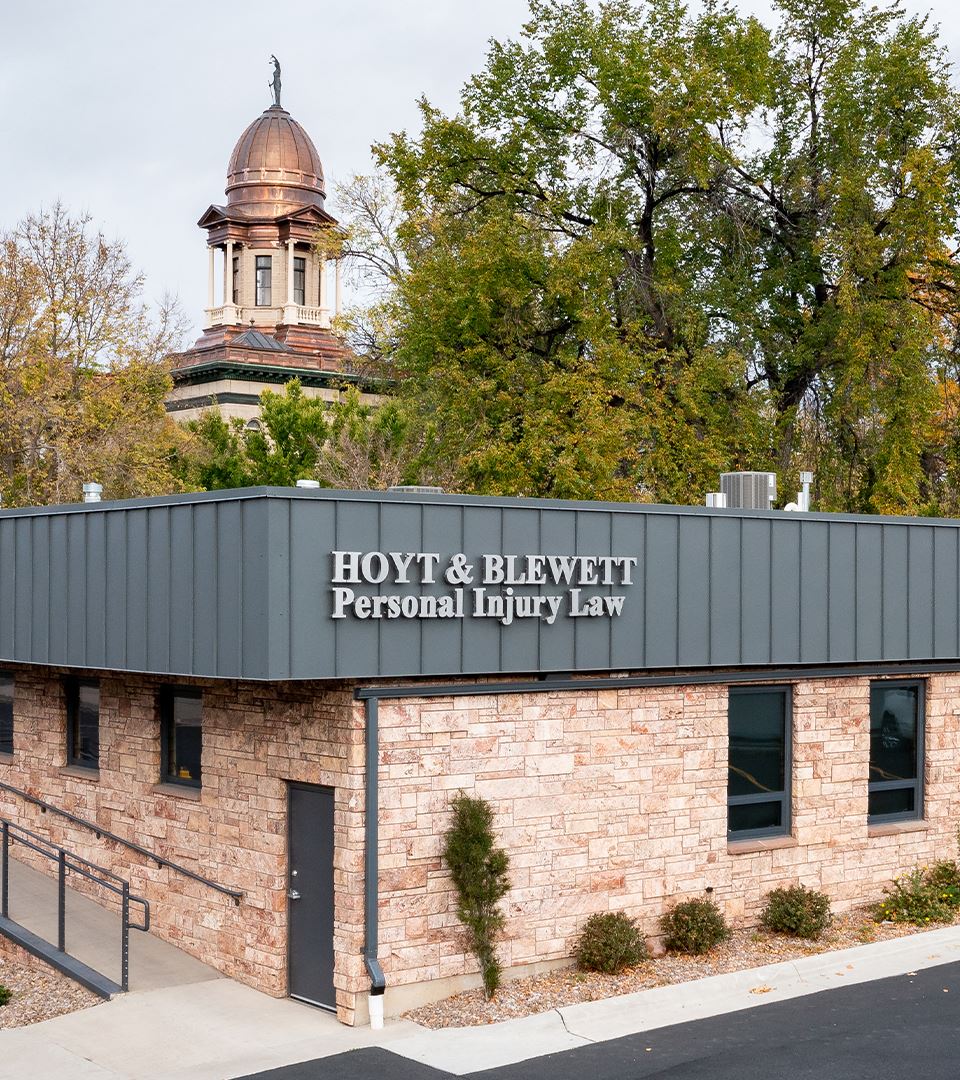 Dogs injure an estimated 4.7 million Americans each year. Every 40 seconds, someone in the United States seeks medical attention for a dog bite–related injury. Approximately 799,700 of these victims require medical care. Dog-related injuries rank among the top 12 causes of non-fatal injuries in the U.S. Dog bites can also be fatal. From 1979–1998 dog attacks claimed the lives of more than 300 Americans. Dog attacks also pose a significant hazard to postal workers and seniors.
Protecting Children from Dog Attacks
Children are the most common victims of serious dog bites. Seventy percent of fatal dog attacks and more than half of bite wounds requiring medical attention involve children. Dog-related injuries remain one of the leading causes of emergency room visits by children. Nearly 2.5% of all children suffer from dog-related injuries each year. Young children are most vulnerable to dog attacks. Statistics demonstrate that almost half of all dog bite victims are children younger than 12 years old.
Part of the reason young children are vulnerable to dog bites has to do with their small stature, which encourages dogs to act aggressively toward them. Children also tend to lack judgment in interacting with dogs, and many children presume that unfamiliar dogs are friendly. Furthermore, the natural behaviors of children, such as running, yelling, grabbing, hitting, making quick movements, and maintaining eye contact, increase the likelihood that they will be injured in dog attacks. In order to avoid dog attacks, parents should monitor their children to ensure they avoid these actions in proximity to dogs.
Dogs not only attack children more frequently than they do adults, but the injuries sustained by children tend to be more severe than those inflicted on adults. The severity of dog bites involving children is demonstrated by the fact that children dog bite victims are three times more likely to require medical care than adult dog bite victims. Due to their small size, children cannot fend off dog attacks. Additionally, the proximity to the ground of children's sensitive body parts, such as ears, lips, eyes, increases the likelihood they will suffer severe injuries. Statistics have shown that most dogs attack the face, head and neck region of small children.
If you or someone you know has been injured as a result of a dog bite contact our Montana dog bite attorneys to determine whether you are entitled to compensation. Call us at (406) 233-1302.
Get Experience On Your Side
Our Dedicated Attorneys Are Ready to Help
Schedule your free and confidential consultation today.
Ready to Get Started?
Your Voice in the Courtroom
At Hoyt & Blewett PLLC in Montana, we understand the devastating impact of personal injuries and wrongful deaths on families. With over 100 years of combined experience, our dedicated team of Montana injury attorneys is here to provide compassionate and skilled legal representation. We offer a free consultation to discuss your case and understand your needs.
Hoyt & Blewett has proven time and again that we are more than willing to take personal injury and wrongful death cases to trial, with the results being very favorable for our clients. Our track record speaks for itself, as we have obtained numerous top personal injury verdicts in Montana, including 18 jury verdicts surpassing $1 million.
If you or someone you know has suffered damages due to the negligence of another, it is important to contact a trial lawyer who will vigorously represent your interests against insurance companies and other corporate defendants.
Call Hoyt & Blewett PLLC today at (406) 233-1302 or contact us online to schedule your initial consultation.
From their office in Great Falls, Hoyt & Blewett PLLC serves injured clients throughout Montana including Great Falls, Helena, Missoula, Billings, Kalispell, Bozeman, Butte, Anaconda, and Sidney.