Community
Serving Montana Since 1985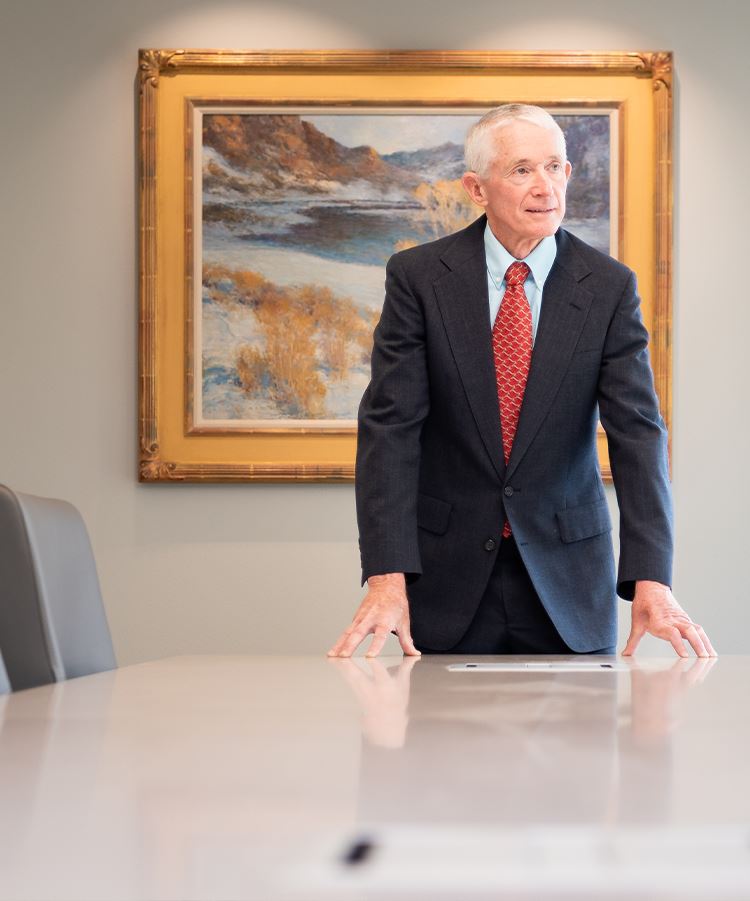 Community Involvement
At Hoyt & Blewett PLLC, we are passionate about community involvement. We believe in giving back to the community with our time and by making contributions to various charities and local organizations to make Montana a better place to live and work. Managing partner Alexander (Zander) Blewett, III recently made the largest donation in school history to the University of Montana School of Law in Missoula.
Zander Blewett and his sons, also attorneys at Hoyt & Blewett PLLC, use the Rocky Mountain Front to train for summiting some of the highest peaks across the U.S. and in the world. Together they have summited more than 100 peaks, as featured in a Great Falls Tribune article.
Our attorneys support our communities and the people in them. Find out more about community involvement by calling (406) 233-1302.
Get Experience On Your Side
Our Dedicated Attorneys Are Ready to Help
Schedule your free and confidential consultation today.
Ready to Get Started?
Your Voice in the Courtroom
At Hoyt & Blewett PLLC in Montana, we understand the devastating impact of personal injuries and wrongful deaths on families. With over 100 years of combined experience, our dedicated team of Montana injury attorneys is here to provide compassionate and skilled legal representation. We offer a free consultation to discuss your case and understand your needs.
Hoyt & Blewett has proven time and again that we are more than willing to take personal injury and wrongful death cases to trial, with the results being very favorable for our clients. Our track record speaks for itself, as we have obtained numerous top personal injury verdicts in Montana, including 18 jury verdicts surpassing $1 million.
If you or someone you know has suffered damages due to the negligence of another, it is important to contact a trial lawyer who will vigorously represent your interests against insurance companies and other corporate defendants.
Call Hoyt & Blewett PLLC today at (406) 233-1302 or contact us online to schedule your initial consultation.
From their office in Great Falls, Hoyt & Blewett PLLC serves injured clients throughout Montana including Great Falls, Helena, Missoula, Billings, Kalispell, Bozeman, Butte, Anaconda, and Sidney.