Blewett Kicking Camp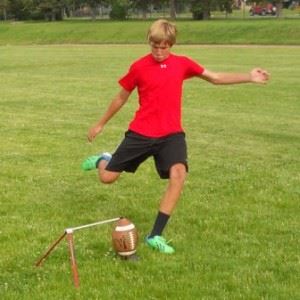 The personal injury law firm of Hoyt and Blewett is sponsoring the 17th Annual Blewett Kicking Camp. Montana, and Great Falls, in particular, has a long tradition of producing top-notch kickers who have excelled at the high school, collegiate and professional levels. The Blewett kicking camp, which is the only camp of its kind in Montana, aims to help train the next generation of kickers and continue this tradition of excellence. Four experts teach the fundamentals of football's kicking game: field goal kicking, punting, and kickoffs.
The camp's director, Anders Blewett, is a former kicker at Harvard University who has studied the kicking game for decades and attended kicking camps across the United States. The coaches will perform demonstrations regarding proper kicking technique, provide instruction and organize competitive kicking contests for the participants. Participants are encouraged to wear soccer cleats or low-cut cleats. Please avoid high top footwear. Participants are encouraged to bring footballs and tees if they have them.
The camp is put on by former NCAA College Football Players including: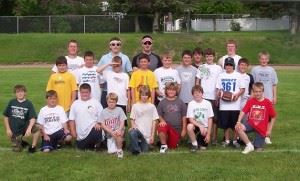 The camp is free of charge and will be held on June 14th and June 21st, 2023, from 5:30 pm - 7:00 pm at Paris Gibson Education Center Football field, 2400 Central Ave, Great Falls, MT. Student athletes may attend one or both sessions. For more information and to register, contact the City of Great Falls Community Recreation Center.
Telephone (727-6099).
Address (801 2nd Ave. North, Great Falls).
Athletes must be in high school or entering 8th grade to attend.
Get Experience On Your Side
Our Dedicated Attorneys Are Ready to Help
Schedule your free and confidential consultation today.
Ready to Get Started?
Call Our Office Today!
The Montana law firm Hoyt & Blewett PLLC and our personal injury attorneys abide by the highest legal and professional standards in our work for our clients.
If you are confronted with an unfortunate and traumatic personal injury or wrongful death, you will want to be able to depend on your attorney to provide the most thorough respect and attention to your case.
Call the Montana personal injury lawyers at Hoyt & Blewett PLLC today at (406) 233-1302 or contact us online to schedule your initial consultation.
From their office in Great Falls, Hoyt & Blewett PLLC serves injured clients throughout Montana including Great Falls, Helena, Missoula, Billings, Kalispell, Bozeman, Butte, Anaconda, and Sidney.