Bozeman Catastrophic Injury Lawyers
Suffered a Catastrophic Injury in Bozeman, MT?
If you or a loved one has suffered a catastrophic injury, you are likely facing a long and difficult road to recovery. Catastrophic injuries often require extensive and ongoing medical care, including surgeries and ongoing physical therapy or other rehabilitative treatments.
At Hoyt & Blewett PLLC, we understand the challenges you are facing and are ready to help you. Our team of Bozeman catastrophic injury attorneys have the experience, resources, and dedication to fight for the full and fair compensation you deserve. We know how to successfully navigate complex personal injury claims and can help you navigate the legal process.
Call (406) 233-1302 or contact us online to schedule a free consultation.
What is Considered a Catastrophic Injury?
A catastrophic injury is a severe and often life-altering injury that results in long-term or permanent disabilities. It typically involves significant physical harm to the body and can have a profound impact on an individual's quality of life, independence, and ability to perform daily activities.
Catastrophic injuries often result from accidents, such as:
Motorcycle accidents
Workplace incidents
Medical malpractice
Sports-related mishaps
Assaults
Catastrophic injuries can result in significant medical costs, loss of income, permanent disabilities, and other damages. Catastrophic injuries can be life-altering and life-threatening.
Types of Catastrophic Injuries We Can Help With
Our attorneys can help if you have suffered any of the following injuries:
Spinal Cord Injuries (SCI): SCI often leads to partial or complete paralysis and loss of sensation below the site of the injury. Paraplegia refers to the paralysis of the lower limbs, while quadriplegia (or tetraplegia) involves paralysis of both the upper and lower limbs.
Traumatic Brain Injuries (TBI): TBIs occur when a sudden impact or penetrating injury damages the brain. They can result in a wide range of cognitive, physical, and emotional impairments. The severity of a TBI can range from mild (concussion) to severe, with long-lasting or permanent disabilities.
Severe Burns: High-degree burns, which damage multiple layers of the skin, can lead to catastrophic injuries. Burns can cause excruciating pain, disfigurement, and permanent scarring. They may also result in complications such as infections, respiratory problems, or organ damage.
Amputations: The loss of a limb, whether through traumatic injury or surgical removal, can have a profound impact on an individual's mobility and independence. Amputations can require prosthetic limbs and extensive rehabilitation to regain functionality and adapt to the physical changes.
Broken Bones: Severe fractures involving multiple bones or complex fractures that affect critical areas of the body can be considered catastrophic injuries. These fractures can lead to chronic pain, limited mobility, and potential complications such as nerve damage or infections.
Organ Damage: Catastrophic injuries may involve damage to vital organs like the heart, lungs, liver, or kidneys. Organ damage can significantly impact overall health and may necessitate ongoing medical treatments, surgeries, or the need for organ transplants.
Severe Head and Neck Injuries: Injuries to the head and neck region, including skull fractures, severe whiplash, or injuries to the cervical spine, can lead to neurological impairments, chronic pain, and mobility limitations.
Paraplegia: Paraplegia is paralysis that affects the lower half of the body, typically including the legs and, in some cases, the lower trunk and pelvic organs. It commonly occurs due to spinal cord injuries below the chest level.
Quadriplegia/Tetraplegia: Quadriplegia, also known as tetraplegia, involves paralysis affecting both the upper and lower extremities, as well as the trunk. It typically results from spinal cord injuries higher up in the neck or upper spinal regions.
Crush Injuries: Crush injuries occur when a body part is subjected to extreme force or pressure, often resulting in severe damage to muscles, blood vessels, nerves, and bones. These injuries can lead to long-term complications and require extensive medical interventions.
Vision or Hearing Loss: Severe trauma to the head or sensory organs can lead to catastrophic injuries such as permanent vision loss or complete hearing impairment. These injuries can significantly impact an individual's daily functioning and quality of life.
Why Hire Our Firm?
When you choose our firm, you can rest assured knowing that you are working with a team of highly qualified and experienced Bozeman catastrophic injury attorneys. We are committed to helping you recover the full and fair compensation you deserve. We know how to successfully navigate complex personal injury claims and can provide the legal guidance you need to ensure your case is handled with the care and attention it deserves.
If you or a loved one has suffered a catastrophic injury, you may be entitled to significant financial compensation. Our Bozeman catastrophic injury lawyer can help.
Call (406) 233-1302 or contact us online to request a free case evaluation and learn how we can protect your rights and health.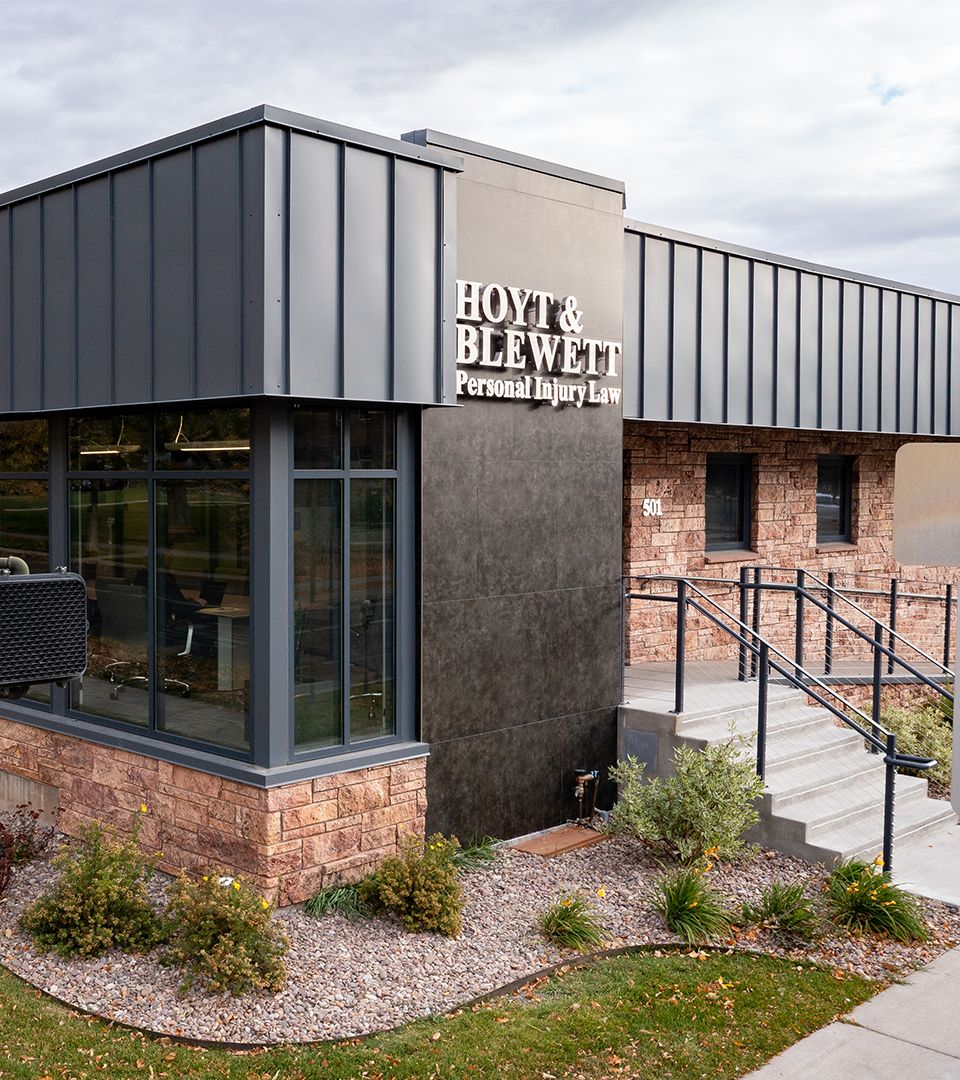 Experienced Legal Representation
Get Experience On Your Side
Our Dedicated Attorneys Are Ready to Help
Schedule your free and confidential consultation today.
Ready to Get Started?
Your Voice in the Courtroom
At Hoyt & Blewett PLLC in Montana, we understand the devastating impact of personal injuries and wrongful deaths on families. With over 100 years of combined experience, our dedicated team of Montana injury attorneys is here to provide compassionate and skilled legal representation. We offer a free consultation to discuss your case and understand your needs.
Hoyt & Blewett has proven time and again that we are more than willing to take personal injury and wrongful death cases to trial, with the results being very favorable for our clients. Our track record speaks for itself, as we have obtained numerous top personal injury verdicts in Montana, including 18 jury verdicts surpassing $1 million.
If you or someone you know has suffered damages due to the negligence of another, it is important to contact a trial lawyer who will vigorously represent your interests against insurance companies and other corporate defendants.
Call Hoyt & Blewett PLLC today at (406) 233-1302 or contact us online to schedule your initial consultation.
From their office in Great Falls, Hoyt & Blewett PLLC serves injured clients throughout Montana including Great Falls, Helena, Missoula, Billings, Kalispell, Bozeman, Butte, Anaconda, and Sidney.