Bozeman Aviation Accident Lawyers
Specializing in Aviation Accidents in Bozeman, MT
If you or a loved one has been involved in an aviation accident, you are likely dealing with many different emotions. You might be wondering if you will ever be able to get back to your normal life again, or if you will ever be able to get back to a place where you are not in pain. You might feel overwhelmed by the prospect of dealing with an insurance company on your own. You might be concerned about how you will pay for medical bills, lost wages, or other damages. Our Bozeman aviation accident attorneys at Hoyt & Blewett PLLC are here to help you.
We understand how difficult it is to go through an aviation accident, and we are here to help you get the compensation you deserve. We know how insurance companies work, and we know how to get you the maximum compensation you are owed. We have the skills and experience necessary to fight for you and to help you recover from this tragedy.
---
Hoyt & Blewett PLLC is ready to fight for you. Call (406) 233-1302 or fill out our online contact form to get started.
---
What is Considered an Aviation Accident?
An aviation accident is an unfortunate and often catastrophic event involving aircraft, which can result in damage to the aircraft, injuries or fatalities to passengers and crew, or damage to property on the ground. These incidents can occur during various phases of flight, from takeoff to landing, and can involve a wide range of aircraft, including commercial airliners, private planes, helicopters, and military aircraft. Aviation accidents are typically investigated thoroughly to determine their causes and to prevent similar incidents in the future.
The following are several common causes and contributing factors frequently identified in aviation accidents:
Pilot Error: Pilot error is a leading cause of aviation accidents. This includes mistakes made by the flight crew, such as misjudging weather conditions, navigation errors, improper decision-making, and failing to respond correctly to emergency situations. Fatigue, stress, and inadequate training can contribute to pilot error.
Mechanical Failures: Aircraft are complex machines with numerous components, and mechanical failures can lead to accidents. Engine failures, structural problems, malfunctioning systems, or issues with critical components like landing gear or control surfaces can result in catastrophic accidents.
Weather Conditions: Adverse weather conditions, including thunderstorms, fog, heavy turbulence, icing, and strong winds, can pose significant challenges to pilots. Inadequate preparation or decision-making during adverse weather can lead to accidents.
Maintenance and Inspection Issues: Inadequate maintenance, improper repairs, or overlooked safety checks can lead to equipment or system failures. Regular maintenance and thorough inspections are crucial for aviation safety.
Air Traffic Control Errors: Miscommunication or mistakes by air traffic controllers can result in accidents, especially during takeoff, landing, or when aircraft are in close proximity to each other. Confusion regarding clearances, runway assignments, and vectors can be critical.
Bird Strikes: Collisions between aircraft and birds or wildlife can damage engines, windshields, or other critical components, potentially leading to accidents. Airports employ various measures to reduce the risk of bird strikes.
Mid-Air Collisions: Miscommunication, navigation errors, or inadequate traffic separation can lead to mid-air collisions between aircraft. These accidents often occur near congested airspace or during busy air traffic periods.
Loss of Control: Loss of control accidents can result from factors such as turbulence, wake turbulence from other aircraft, structural problems, or pilot disorientation. These incidents may lead to uncontrolled flight and crashes.
Runway Incursions: Incursions occur when unauthorized personnel, vehicles, or aircraft enter active runways, potentially leading to collisions or accidents during takeoff or landing.
Fuel Issues: Running out of fuel or fuel contamination can result in engine failure and forced landings. Pilots are responsible for monitoring fuel levels and adhering to fueling procedures.
Sabotage and Terrorism: Deliberate acts of sabotage, hijacking, or terrorism can lead to catastrophic aviation accidents. Security measures are implemented to prevent such events, but they remain a concern.
Human Factors: Beyond pilot error, human factors can include issues like crew coordination, communication breakdowns, fatigue, stress, and distraction. These factors can impair decision-making and safety.
Inadequate Training: Pilots and maintenance personnel must undergo rigorous training to ensure safety. Insufficient training or inadequate proficiency in new technologies can contribute to accidents.
Regulatory and Compliance Issues: Failure to comply with aviation regulations or safety standards can lead to accidents. Airlines and aviation organizations must adhere to strict guidelines to maintain safety.
Design and Manufacturing Defects: Aircraft or component design flaws and manufacturing defects can lead to accidents. These issues may not become apparent until after the aircraft is in service.
Cultural and Organizational Factors: The culture and organizational practices within an airline or aviation organization can influence safety. A culture that prioritizes safety is essential for preventing accidents.
How We Help
After an aviation accident, you might be dealing with many different emotions. You might be in shock, you might be in pain, or you might be worried about how you will pay for medical bills, lost wages, or other damages. You might be concerned about how you will get your life back to normal. Our Bozeman aviation accident attorneys at Hoyt & Blewett PLLC are here to help you.
Our services include:
Aviation Accident Investigation: Determining the cause of an aviation accident is a critical step in pursuing a claim for compensation. Our legal team works closely with experts in aviation accident reconstruction to thoroughly investigate the circumstances surrounding the accident. We leave no stone unturned in identifying responsible parties and building a strong case on your behalf.
Liability Assessment: Identifying liable parties in aviation accidents can be complex, involving aircraft manufacturers, maintenance providers, pilots, and more. We assess liability comprehensively to ensure that all responsible parties are held accountable for their actions or negligence.
Compensation Recovery: Aviation accidents often result in significant injuries, medical expenses, and emotional distress. Our attorneys are skilled at pursuing maximum compensation for our clients, including damages for medical bills, lost wages, pain and suffering, and more.
Wrongful Death Claims: In cases of fatal aviation accidents, we provide compassionate representation to surviving family members. We help families pursue wrongful death claims to secure financial compensation and hold those responsible accountable for their actions.
Negotiation and Litigation: Our team of skilled negotiators works tirelessly to reach favorable settlements with insurance companies and at-fault parties. However, we are also prepared to take your case to court if necessary, and our experienced litigators will vigorously advocate for your rights in the courtroom.
---
Contact us today at (406) 233-1302 to schedule your free consultation and take the first step toward obtaining the compensation and justice you deserve.
---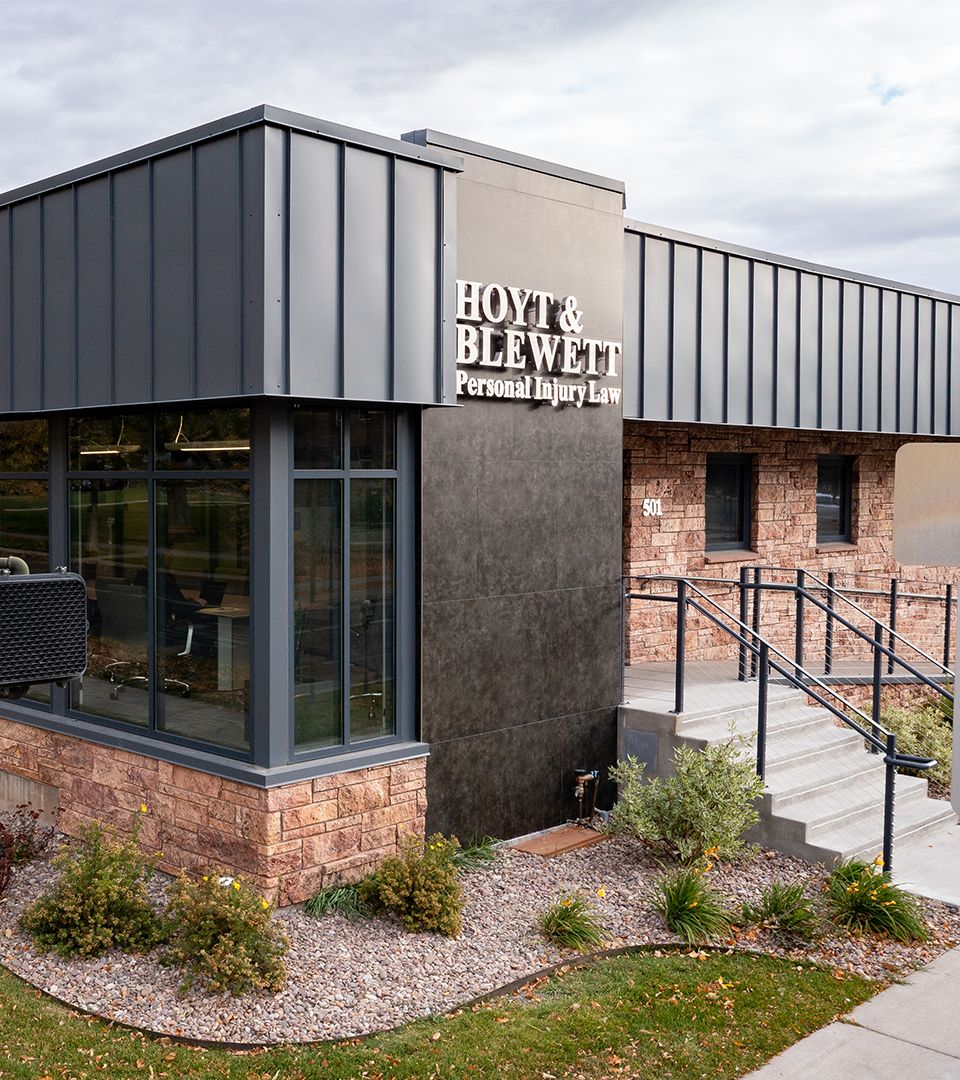 Experienced Legal Representation
Get Experience On Your Side
Our Dedicated Attorneys Are Ready to Help
Schedule your free and confidential consultation today.
Ready to Get Started?
Your Voice in the Courtroom
At Hoyt & Blewett PLLC in Montana, we understand the devastating impact of personal injuries and wrongful deaths on families. With over 100 years of combined experience, our dedicated team of Montana injury attorneys is here to provide compassionate and skilled legal representation. We offer a free consultation to discuss your case and understand your needs.
Hoyt & Blewett has proven time and again that we are more than willing to take personal injury and wrongful death cases to trial, with the results being very favorable for our clients. Our track record speaks for itself, as we have obtained numerous top personal injury verdicts in Montana, including 18 jury verdicts surpassing $1 million.
If you or someone you know has suffered damages due to the negligence of another, it is important to contact a trial lawyer who will vigorously represent your interests against insurance companies and other corporate defendants.
Call Hoyt & Blewett PLLC today at (406) 233-1302 or contact us online to schedule your initial consultation.
From their office in Great Falls, Hoyt & Blewett PLLC serves injured clients throughout Montana including Great Falls, Helena, Missoula, Billings, Kalispell, Bozeman, Butte, Anaconda, and Sidney.