Bozeman Construction Accident Attorneys
Injured in a Construction Accident in Bozeman, MT?
Construction workers are exposed to a number of hazards on a daily basis. From heavy machinery to hazardous materials, construction sites are inherently dangerous places to work. Unfortunately, these dangerous conditions often lead to construction accidents that result in serious injuries and even death.
If you or a loved one has been injured in a construction accident, you should not hesitate to reach out to our experienced construction accident attorneys at Hoyt & Blewett PLLC. We are committed to holding negligent parties accountable and recovering fair compensation on behalf of our clients.
For a free and confidential consultation, call (406) 233-1302 or contact us online.
Common Types of Common Construction Accidents
A construction accident refers to an unexpected and unplanned event that occurs on a construction site, resulting in injuries, damage, or even fatalities to workers, bystanders, or property. These accidents can be caused by various factors, including human error, equipment malfunction, unsafe working conditions, or a combination of these factors. Construction accidents can have serious consequences, both in terms of human suffering and financial liabilities for construction companies.
Common types of construction accidents include:
Falls: Falls are among the most frequent causes of construction-related injuries and fatalities. They can occur from heights such as scaffolds, ladders, roofs, or unguarded edges.
Struck-by incidents: These accidents involve a worker or bystander being struck by a moving object or equipment, such as vehicles, cranes, or falling tools and materials.
Caught-in/between accidents: Workers can become caught or trapped in heavy machinery, equipment, or between objects, leading to severe injuries or fatalities.
Electrocutions: Construction sites often have exposed wiring and electrical equipment, making workers vulnerable to electric shocks or electrocutions.
Collapse accidents: Buildings, walls, trenches, or excavation sites may collapse unexpectedly, burying workers underneath, resulting in injuries or fatalities.
Fires and explosions: Construction sites may involve the use of flammable materials, welding equipment, and volatile chemicals, making them susceptible to fires and explosions.
Machinery accidents: Heavy construction machinery like cranes, bulldozers, and excavators can malfunction, leading to accidents if not properly maintained or operated.
Hazardous material incidents: Exposure to hazardous chemicals, asbestos, or other toxic substances can lead to long-term health issues for construction workers.
Strain and overexertion: Construction workers often engage in physically demanding tasks, leading to injuries related to overexertion, lifting, or repetitive motions.
Slips and trips: Uneven surfaces, debris, and inadequate housekeeping can cause workers to slip or trip, resulting in injuries.
Structural failures: Weak or defective construction materials, design flaws, or poor workmanship can lead to structural failures that cause accidents.
Vehicle accidents: Construction sites are often busy with various vehicles and equipment moving around, increasing the risk of collisions and accidents involving construction vehicles.
In all of these cases, the negligent party can be held liable for the injuries and damages sustained. Our Montana construction accident attorneys are prepared to take on these cases and fight for maximum compensation on your behalf.
Recovering Damages in a Construction Accident Case
Recovering damages from a construction injury in Montana can involve various legal avenues, including workers' compensation claims and third-party claims. The specific process and eligibility criteria may vary depending on the circumstances of the injury.
Here are several potential avenues for recovery:
Workers' Compensation:

In Montana, most employers are required to carry workers' compensation insurance to provide benefits to employees who are injured on the job.
If you suffer a construction injury while working, you should promptly report the injury to your employer and seek medical treatment. Your employer should provide you with a workers' compensation claim form.
Workers' compensation benefits typically cover medical expenses, a portion of lost wages, vocational rehabilitation, and permanent disability benefits if your injury results in a long-term disability.
To receive workers' compensation benefits, you generally do not need to prove fault on the part of your employer or co-workers. However, you must follow the proper reporting and claim procedures.

Third-Party Claims:

In addition to workers' compensation, you may have the option to pursue a third-party claim if someone other than your employer or a co-worker is responsible for your construction injury. Third parties could include contractors, subcontractors, equipment manufacturers, or property owners.
Unlike workers' compensation, third-party claims allow you to seek damages beyond the scope of workers' compensation benefits, such as pain and suffering and full wage replacement.
To pursue a third-party claim, you'll need to demonstrate that the third party's negligence or misconduct contributed to your injury.
It's important to consult with a personal injury attorney experienced in construction accidents to assess whether a viable third-party claim exists.

Negligence Lawsuits:

In some cases, you may be able to file a negligence lawsuit against a party responsible for your construction injury, whether it's your employer or a third party.
To succeed in a negligence lawsuit, you must prove that the responsible party owed you a duty of care, breached that duty, and that the breach directly caused your injuries.
Damages in a negligence lawsuit can include compensation for medical bills, lost wages, pain and suffering, and other losses.
If you or a loved one has been injured in a construction accident, you should not hesitate to reach out to our experienced Montana construction accident attorneys at Hoyt & Blewett PLLC. Our attorneys are committed to holding negligent parties accountable and recovering fair compensation on behalf of our clients.
---
Contact us today at (406) 233-1302 for a free consultation.
---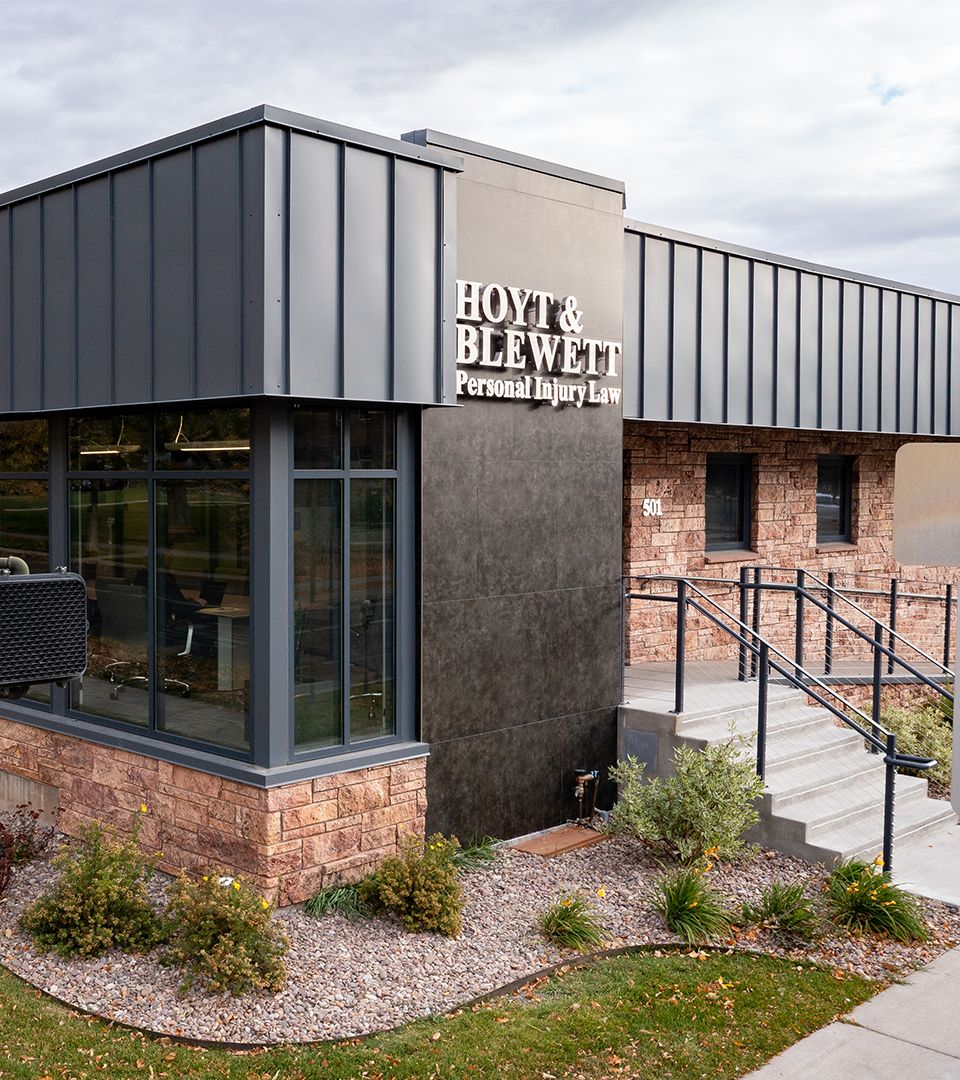 Experienced Legal Representation
Get Experience On Your Side
Our Dedicated Attorneys Are Ready to Help
Schedule your free and confidential consultation today.
Ready to Get Started?
Your Voice in the Courtroom
At Hoyt & Blewett PLLC in Montana, we understand the devastating impact of personal injuries and wrongful deaths on families. With over 100 years of combined experience, our dedicated team of Montana injury attorneys is here to provide compassionate and skilled legal representation. We offer a free consultation to discuss your case and understand your needs.
Hoyt & Blewett has proven time and again that we are more than willing to take personal injury and wrongful death cases to trial, with the results being very favorable for our clients. Our track record speaks for itself, as we have obtained numerous top personal injury verdicts in Montana, including 18 jury verdicts surpassing $1 million.
If you or someone you know has suffered damages due to the negligence of another, it is important to contact a trial lawyer who will vigorously represent your interests against insurance companies and other corporate defendants.
Call Hoyt & Blewett PLLC today at (406) 233-1302 or contact us online to schedule your initial consultation.
From their office in Great Falls, Hoyt & Blewett PLLC serves injured clients throughout Montana including Great Falls, Helena, Missoula, Billings, Kalispell, Bozeman, Butte, Anaconda, and Sidney.