Bozeman Motorcycle Accident Lawyers
Helping Injured Riders Across Montana
When the freedom of the open road meets the exhilaration of riding a motorcycle, it's a thrilling experience. However, it also comes with risks, especially in a state like Montana, known for its scenic landscapes and winding roads. Motorcycle accidents can be devastating, resulting in life-changing injuries and overwhelming legal complexities.
If you or a loved one has been involved in a motorcycle accident in Bozeman or anywhere in Montana, you need a trusted ally to protect your rights and pursue the compensation you deserve. That ally is Hoyt & Blewett PLLC, your dedicated Bozeman motorcycle accident lawyers. We can help you recover compensation for medical bills, lost wages, and more.
---
Call (406) 233-1302 or contact us online today to schedule a free consultation.
---
Common Causes of a Motorcycle Accident
A motorcycle accident refers to a collision or incident involving a motorcycle and potentially other vehicles, pedestrians, or road hazards. Unlike occupants of cars or trucks, motorcyclists have minimal protection. In the event of an accident, the rider is directly exposed to the impact, increasing the risk of severe injuries.
Additionally, motorcycles are much smaller and lighter than other vehicles on the road, such as cars, trucks, and buses. This size disparity means that in a collision with a larger vehicle, the motorcycle and its rider are at a significant disadvantage, often leading to devastating consequences.
Common causes of motorcycle accidents include:
Negligent Drivers: The most common cause of motorcycle accidents involving other vehicles is negligence on the part of car or truck drivers. This includes actions like failing to yield the right of way, running red lights or stop signs, distracted driving (texting or using a phone), and driving under the influence of alcohol or drugs.
Left-Turn Accidents: Motorcycle accidents frequently occur when a car or truck makes a left turn in front of an oncoming motorcycle. The driver may misjudge the motorcyclist's speed or fail to see them, leading to a collision.
Lane Changes and Merging: Sudden lane changes or merging without proper signaling or checking blind spots can result in a collision with a motorcycle in the adjacent lane.
Opening Car Doors: In urban areas, a common accident scenario involves a motorcyclist colliding with a car door that is suddenly opened without warning as the rider approaches.
Tailgating: When a driver follows a motorcycle too closely, there is a higher risk of rear-end collisions. Motorcycles can stop more abruptly than cars, and tailgating increases the likelihood of rear-end accidents.
Failure to Recognize Motorcycles: Drivers often fail to recognize motorcycles in traffic due to their smaller size. This lack of awareness can result in dangerous situations and accidents.
Unsafe Overtaking: Drivers attempting to overtake a motorcycle without giving enough space or misjudging the distance can cause side-swipe accidents or force the motorcycle off the road.
Driving in Blind Spots: Many accidents occur when motorcyclists are in the blind spots of larger vehicles, making it challenging for drivers to be aware of their presence on the road.
Compensation from a Motorcycle Accident Claim
The compensation you may be entitled to in a motorcycle accident case can vary depending on the circumstances.
Potential damages may include:
Medical Expenses: Coverage for hospital bills, surgeries, medications, and ongoing medical treatment.
Lost Wages: Compensation for income lost due to time away from work during recovery.
Pain and Suffering: Damages for the physical and emotional distress resulting from the accident.
Property Damage: Coverage for repair or replacement of your motorcycle and other property damaged in the accident.
Wrongful Death: If a loved one has tragically lost their life in a motorcycle accident, you may be entitled to compensation for funeral expenses and other losses.
The Legal Process After a Motorcycle Accident
After a motorcycle accident, it's essential to understand the legal process involved in seeking compensation.
Our Bozeman motorcycle accident lawyers will guide you through the following steps:
Initial Consultation: We will evaluate your case during a free initial consultation, discussing the circumstances of your accident and potential legal options.
Investigation: Our legal team will conduct a thorough investigation to gather evidence, interview witnesses, and review accident reports.
Filing a Claim: We will work to build a strong case on your behalf and negotiate with insurance companies for fair compensation. If necessary, we are prepared to take your case to court.
Recovery: Our goal is to secure compensation for medical bills, lost wages, pain and suffering, and other damages you may have incurred due to the accident.
---
Call (406) 233-1302 now to speak with a Bozeman motorcycle accident attorney about your case.
---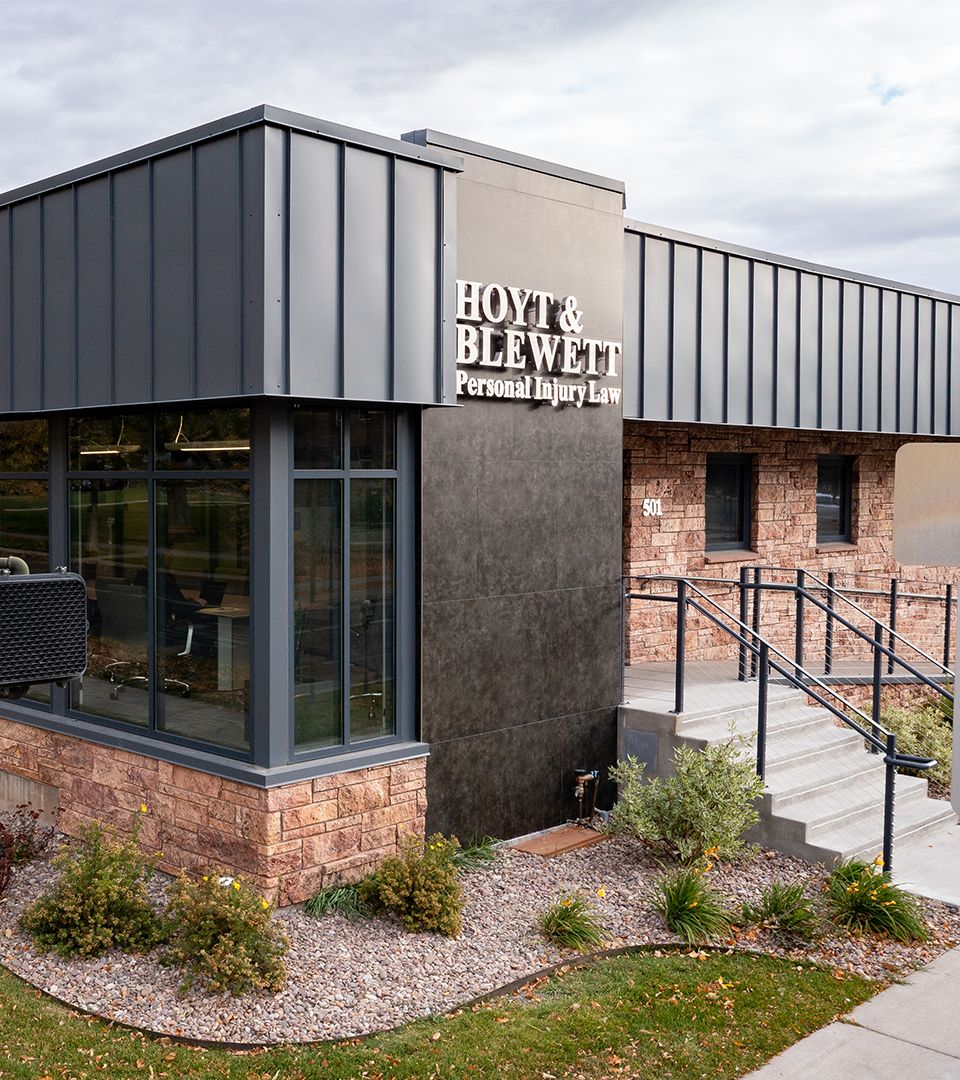 Experienced Legal Representation
Get Experience On Your Side
Our Dedicated Attorneys Are Ready to Help
Schedule your free and confidential consultation today.
Ready to Get Started?
Your Voice in the Courtroom
At Hoyt & Blewett PLLC in Montana, we understand the devastating impact of personal injuries and wrongful deaths on families. With over 100 years of combined experience, our dedicated team of Montana injury attorneys is here to provide compassionate and skilled legal representation. We offer a free consultation to discuss your case and understand your needs.
Hoyt & Blewett has proven time and again that we are more than willing to take personal injury and wrongful death cases to trial, with the results being very favorable for our clients. Our track record speaks for itself, as we have obtained numerous top personal injury verdicts in Montana, including 18 jury verdicts surpassing $1 million.
If you or someone you know has suffered damages due to the negligence of another, it is important to contact a trial lawyer who will vigorously represent your interests against insurance companies and other corporate defendants.
Call Hoyt & Blewett PLLC today at (406) 233-1302 or contact us online to schedule your initial consultation.
From their office in Great Falls, Hoyt & Blewett PLLC serves injured clients throughout Montana including Great Falls, Helena, Missoula, Billings, Kalispell, Bozeman, Butte, Anaconda, and Sidney.