Missoula Catastrophic Injury Attorneys
Representing Victims of Life-Altering Injuries in Missoula, MT
When you are injured in an accident, you may be able to recover compensation for your medical bills, lost wages, and other damages. However, if you suffer a catastrophic injury, you may be facing a lifetime of medical treatment and care. At Hoyt & Blewett PLLC, we understand the unique challenges faced by victims of catastrophic injuries, and we are prepared to fight for the maximum compensation you are owed.
Call (406) 233-1302 or contact us online to schedule a free consultation with our Missoula catastrophic injury lawyers.
Understanding Catastrophic Injuries
Catastrophic injuries are those that cause long-term or permanent damage to the victim. These injuries often require extensive medical treatment and care, and they can prevent the victim from returning to work or enjoying the same quality of life they had before the accident.
Some of the most common types of catastrophic injuries include:
Traumatic Brain Injury (TBI): TBI occurs when the brain sustains a significant injury, typically due to a severe blow to the head. TBIs can result in cognitive deficits, memory loss, impaired motor skills, and emotional changes.
Spinal Cord Injury (SCI): SCI involves damage to the spinal cord, which can lead to partial or complete paralysis below the level of the injury. Individuals with SCI may experience loss of sensation and motor function in affected body parts.
Amputations: The loss of a limb, such as an arm or a leg, is a catastrophic injury that can profoundly impact an individual's mobility and independence.
Burns: Severe burns can cause extensive tissue damage and may require multiple surgeries and skin grafts. They can also lead to permanent scarring and physical limitations.
Multiple Fractures: Extensive bone fractures can result from high-impact accidents and often require surgical intervention, long-term rehabilitation, and may lead to chronic pain and reduced mobility.
Organ Damage: Injuries that cause severe damage to internal organs, such as the heart, lungs, liver, or kidneys, can be catastrophic and may necessitate transplantation or other extensive medical treatments.
Blindness or Vision Loss: Catastrophic eye injuries can lead to complete or partial loss of vision, which can affect an individual's independence and quality of life.
Severe Burns: Extensive burns can lead to long-term medical complications, physical disfigurement, and emotional trauma.
Paraplegia and Quadriplegia: These conditions result from spinal cord injuries and involve paralysis in specific areas (paraplegia) or all four limbs (quadriplegia), significantly limiting mobility and independence.
These injuries can occur in a variety of accidents, including car crashes, truck accidents, medical malpractice, and more. If you or someone you love has suffered a catastrophic injury due to someone else's negligence, our firm can help you fight for the justice you deserve.
Damages from Catastrophic Injuries
Damages available for individuals who have suffered a catastrophic injury can vary depending on the specific circumstances of the case. These damages are typically awarded in personal injury or medical malpractice lawsuits and are meant to compensate the injured person for the losses and suffering they have endured due to their catastrophic injury.
Damages available for catastrophic injuries generally fall into several categories:
Economic Damages:

Medical Expenses: This includes compensation for past and future medical bills, hospitalization, surgeries, rehabilitation, medication, and other necessary healthcare costs associated with treating the catastrophic injury.
Lost Earnings: Victims may be entitled to compensation for the income they have lost or will lose due to their inability to work, both in the past and future. This includes lost wages, bonuses, and benefits.
Property Damage: In cases where personal property, such as a vehicle, was damaged as a result of the accident or injury, victims may be entitled to reimbursement or repair costs.

Non-Economic Damages:

Pain and Suffering: These damages are intended to compensate the victim for physical pain, emotional distress, and mental suffering resulting from the catastrophic injury. The amount awarded is subjective and may vary based on the severity of the injury and its impact on the individual's quality of life.
Loss of Enjoyment of Life: This type of damage is meant to compensate for the loss of the ability to participate in activities and experiences that the injured person enjoyed before the injury.
Loss of Consortium: This category applies to the spouse or family members of the injured person and seeks to compensate them for the loss of companionship, support, and services they would have received from the injured person.
Disfigurement: Victims who have suffered severe disfigurement or scarring may be entitled to compensation for the physical and emotional consequences of their altered appearance.
Loss of Independence: Damages may be awarded to those who have lost the ability to live independently or require ongoing assistance with daily activities.

Punitive Damages: In cases of extreme negligence or intentional harm, punitive damages may be awarded to punish the responsible party and deter similar behavior in the future. These damages are less common and are typically reserved for cases involving gross negligence or malicious intent.
Recovering from Catastrophic Injuries
Recovering from a catastrophic injury can be a long and difficult process. In some cases, the victim may never fully recover. At Hoyt & Blewett PLLC, we understand the unique challenges faced by victims of catastrophic injuries, and we are here to help you fight for the justice you deserve.
Our Missoula catastrophic injury lawyers can help you with the following and more:
Investigating the accident and gathering evidence
Working with experts to determine the full extent of your injuries and damages
Calculating the value of your claim
Negotiating with the insurance company on your behalf
Preparing your case for trial, if necessary
Our firm has a proven track record of success, and we are prepared to fight for you. We have the resources and experience to take on large insurance companies and corporations, and we are not afraid to take your case to trial, if necessary.
---
Contact us at (406) 233-1302 today to speak to one of our Missoula catastrophic injury lawyers in a free consultation.
---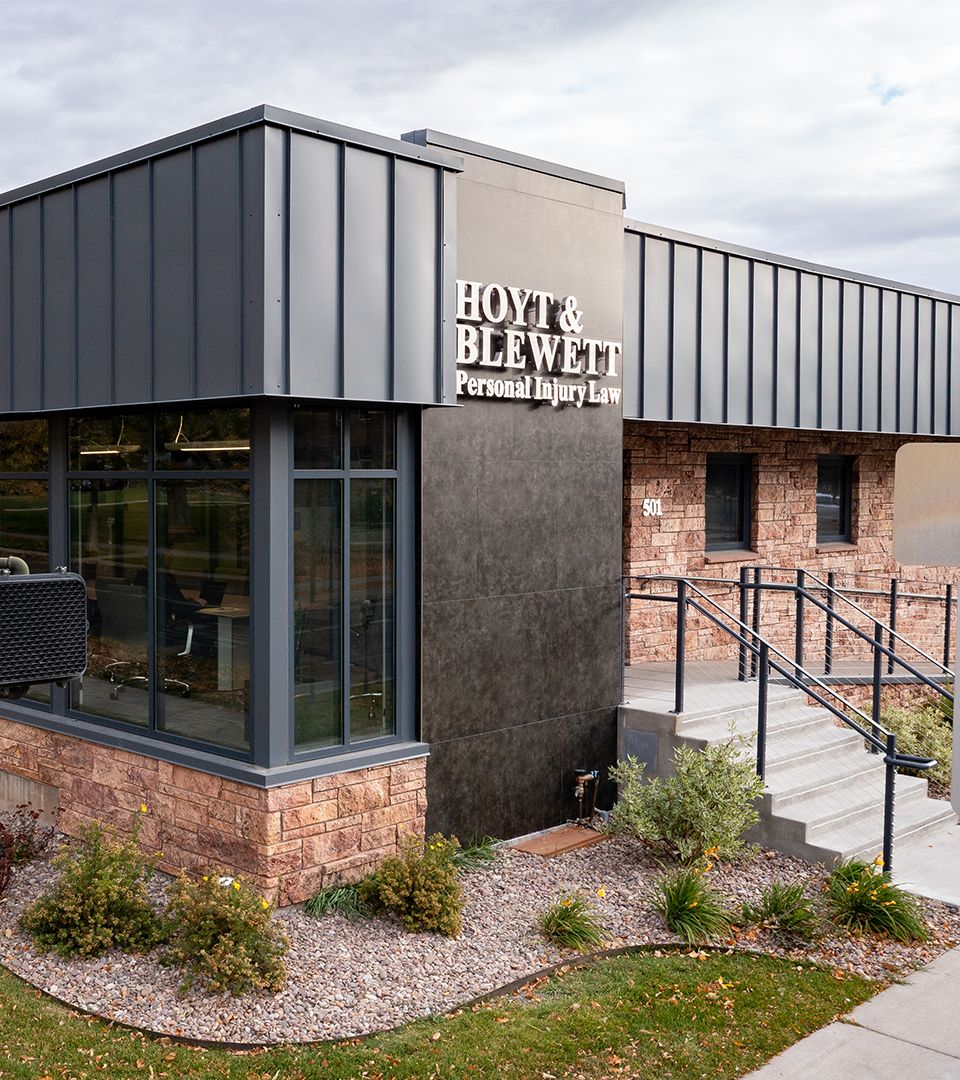 Experienced Legal Representation
Get Experience On Your Side
Our Dedicated Attorneys Are Ready to Help
Schedule your free and confidential consultation today.
Ready to Get Started?
Your Voice in the Courtroom
At Hoyt & Blewett PLLC in Montana, we understand the devastating impact of personal injuries and wrongful deaths on families. With over 100 years of combined experience, our dedicated team of Montana injury attorneys is here to provide compassionate and skilled legal representation. We offer a free consultation to discuss your case and understand your needs.
Hoyt & Blewett has proven time and again that we are more than willing to take personal injury and wrongful death cases to trial, with the results being very favorable for our clients. Our track record speaks for itself, as we have obtained numerous top personal injury verdicts in Montana, including 18 jury verdicts surpassing $1 million.
If you or someone you know has suffered damages due to the negligence of another, it is important to contact a trial lawyer who will vigorously represent your interests against insurance companies and other corporate defendants.
Call Hoyt & Blewett PLLC today at (406) 233-1302 or contact us online to schedule your initial consultation.
From their office in Great Falls, Hoyt & Blewett PLLC serves injured clients throughout Montana including Great Falls, Helena, Missoula, Billings, Kalispell, Bozeman, Butte, Anaconda, and Sidney.