Common Causes of Car Accidents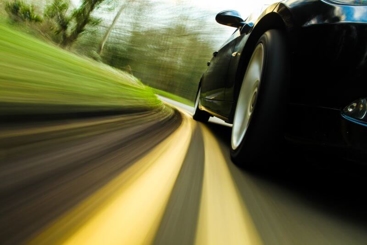 According to the Centers for Disease Control and Prevention (CDC), approximately six million car accidents occur in the United States annually. Three million people in the country are injured in a collision every year, while over 90 people die every day due to car accidents.
There are many common causes of car accidents. However, crashes are typically caused by various forms of driver error.
The following is an overview of the most common causes of car accidents in the U.S.
Distracted Driving
Cell phones have become an important part of our daily lives. We use our phones to communicate, keep up with current events, and share our lives with others through social media.
Unfortunately, many drivers engage in distracted driving by using their phones while operating their vehicles. The National Safety Council (NSC), approximately 25 percent of all car accidents involve cell phone use, from texting to having a conversation.
Distractions can take your mind away from the main task of driving, your hands away from the steering wheel, and your eyes away from the road. Other forms of distraction include engaging in a conversation with passengers, eating, and grooming (i.e. applying makeup or brushing your teeth).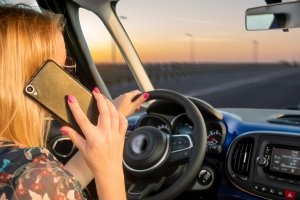 Despite overwhelming evidence that legal prohibitions on cell phone usage while driving, the Montana legislature has failed to pass a state-wide ban on texting or cell-phone use while driving. Unfortunately, the Montana legislature killed a bill during the 2019 legislative session that would have imposed a statewide ban on minors texting while driving. As a result, Montana remains one of two states in the United States that does not expressly prohibit motorists from texting while driving.
In an effort to reduce cell phone use and reduce injuries and deaths caused by car crashes, most of the major cities in Montana have passed city ordinances banning the use of cell phones while driving. Kalispell is one of the only major cities in Montana that has not enacted a city ordinance banning cell phone while driving. While no state statute currently expressly prohibits cell phone use while driving, other statutes impose other obligations which require motorists to pay attention, follow traffic rules and avoid collisions. It is important for all drivers to understand the dangers of distracted driving and texting while driving a vehicle.
Driving Under the Influence
Another major cause of collisions is drunk or drugged driving, especially on the weekends and during long holidays. Intoxicated driving is responsible for 40 percent of all fatal collisions in the U.S. According to figures from the Montana Department of Transportation, impaired drivers contributed to 61% of traffic fatalities in Montana in 2017.
Driving under the influence of alcohol or drugs greatly reduces your response time, vision, and ability to focus on your surroundings, which increase the risk of a crash.
Speeding
For a number of years in the mid-1990's, Montana's interstates had no posted speed limit and speed and motorists were simply required to be "reasonable and prudent". This law was struck down, and now the top speed on Montana's interstates is 80 mph.
Speeding is responsible for one-third of all car accidents in the United States. However, many motorists drive above the posted speed limit.
But speeding increases the risk of losing control of the car, leading to a crash. Remember, the faster your vehicle travels, the longer it takes to make a complete stop to avoid colliding with another vehicle or fixed object.
Reckless Driving
Whether it's tailgating, switching lanes without signaling, ignoring traffic signs, or engaging in road rage, not only is reckless driving illegal in Montana, but it is also the fourth most common cause of car accidents in the country. Reckless driving entails operating a vehicle without any concern about the safety of other motorists and pedestrians on the road.
Injured in a Car Accident? Let Our Montana Legal Team Help Today!
If you have suffered an injury in a car accident caused by a negligent party in Montana, Hoyt & Blewett PLLC is committed to helping you hold the at-fault party liable for your injuries and recover your entitled compensation. Do not hesitate to get started on your case by requesting a free consultation immediately.
For more information about car accidents in Montana, contact us today.